The wait for Premier League football is nearly over, as after a three-month sabbatical, the world's most watched league returns to action on Friday. After a title race for the ages in 2018-19, what do Liverpool and Man City have for an encore in 2019-20? Has Tottenham's big summer pushed them into title contention? Will a surprise club unseat one of the traditional top six? How will the trio of newly promoted clubs fare? On the eve of a new Premier League season, the list of questions is seemingly endless. 
Nick Miller identifies a few of the key storylines to watch for during the Premier League's opening weekend:
– ESPN Premier League fantasy: Sign up now!
– Jones: 2019-20 promises even more thrills
Are Liverpool starting the season undercooked?
There were points during this preseason when you wondered if the afterglow of Champions League glory had lingered for just a little too long at Anfield. Liverpool's summer has been quiet — too quiet, even — and as worry levels about their summer defeats went from "ah, it's only preseason" to "actually, that was really bad," you began to fear for them, slightly.
That feeling was exacerbated after the first half of the Community Shield against Manchester City last weekend. They didn't look ready for the start of the season, which probably shouldn't be a surprise: Their 2018-19 campaign ended on June 1, two weeks after City's and three weeks after the vast majority of their Premier League rivals. It might not sound like much, but it could offer an explanation as to why they were a little behind the pack.
Then came the second half at Wembley, and they looked much more like the Liverpool of last season, ultimately pretty unlucky not to win the game outright during the 90 minutes.
Will Liverpool begin their Premier League season undercooked? They begin at home to newly promoted Norwich, traditional Liverpool whipping boys, but under Daniel Farke, they could surprise a few people this season. If Liverpool are off the pace, Norwich could take advantage.
What will Frank Lampard's Chelsea look like?
Setting aside the emotions of the whole thing, Chelsea took a significant gamble when they appointed Frank Lampard as their head coach this summer. His first season at Derby was very promising, but the crucial word there is "first." We don't know what sort of manager Lampard is yet, and thus we don't really know what his team might look like.
We'll get our first chance to see on Sunday, as Chelsea visit Manchester United with a team that could look very different from the one that ended last season. United States international Christian Pulisic is the new attacking talisman, Mason Mount could be the creative fulcrum in midfield, N'Golo Kante might return to his favoured deeper role, and without David Luiz, their defence could feature at least one of Kurt Zouma or Fikayo Tomori.
It's new, it's interesting, but will it be any good?
What sort of Arsenal will we see at Newcastle?
It's funny how things can change so quickly. A few days ago, Arsenal fans might have despaired at the state of things, their squad not so much imbalanced as actually toppling over, their selection of shimmering attacking talents just as likely to produce a game full of goals as the motley crew manning their defence.
But signing David Luiz from Chelsea and Kieran Tierney from Celtic changed things a little. Neither is the stellar arrival who will guarantee a return to glory, but you could probably class them as just about the best a team entering its third Champions League-less season in a row could manage.
A Sunday trip to Newcastle on the opening weekend is a tricky fixture to gauge. There's likely to be an odd atmosphere at St. James' Park, a little like walking into a room shortly after a couple have finished a blazing row, with Steve Bruce standing in the spot Rafa Benitez used to occupy and with large sections of the crowd not especially happy about it.
It really could go either way, but it would be very "Arsenal" for Unai Emery's side to squish any recent feelings of optimism with defeat in the northeast.
– When does the transfer window close?
– Transfer grades: Tracking every big club's deals
– All major completed transfer deals
Which new signing will make the biggest instant impact?
There haven't been many huge blockbuster arrivals to the Premier League this summer, more a series of intriguing imports that could nonetheless turn out to be terrific additions for the clubs involved. But which of them will grab our attention on the opening weekend?
Striker Moise Kean is probably the most interesting, as the hugely promising 19-year-old theoretically fills a gaping hole, given how much Everton have struggled to replace Romelu Lukaku. Nicolas Pepe is similarly intriguing, augmenting an already impressive Arsenal forward line. Then there's Joelinton at Newcastle, Wesley at Aston Villa and Sebastien Haller at West Ham.
But the man you suspect will shine the most on the opening weekend is complete midfielder Tanguy Ndombele. Exactly the sort of player Tottenham needed, the Frenchman has looked impressive in preseason and seems to have the flexibility to adapt in whatever system Mauricio Pochettino chooses. Spurs face Villa on Saturday, and all eyes will be on the new (Tan)guy.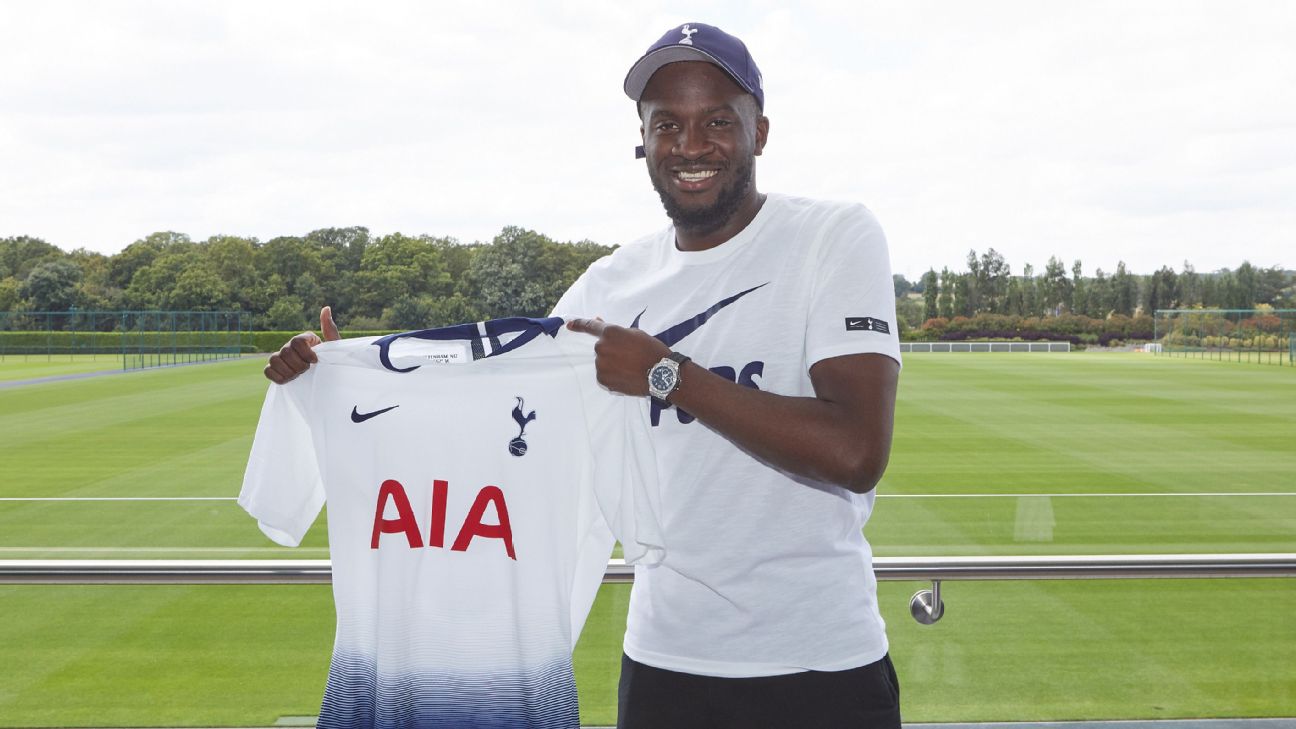 How will the promoted teams fare?
The fixture computer has not been kind to the three promoted teams for their first games back in the Premier League. None is at home, two face last season's Champions League finalists — Norwich and Villa travelling to Liverpool and Spurs, respectively — and Sheffield United have a ticklish trip to the south coast to play Bournemouth.
Getting off to flying starts is no guarantee of survival, but it is worth pointing out that last season's relegated trio — Huddersfield, Cardiff and Fulham — won only two games between them before the start of November, and by that time, the jig was more or less up.
The three new sides all have qualities to recommend them: Aston Villa's summer transfer business has overhauled their squad in a more sensible fashion than Fulham did a year ago. Norwich got promoted thanks to shrewd additions and faith in Daniel Farke's approach. The tactically innovative and progressive Sheffield United will surprise anyone who thinks manager Chris Wilder's no-nonsense conversational style matches how they play on the pitch.
All of that is fine, but it won't do any of them much good unless they get a win under their belts. The earlier the better.