The writing was on the wall. Well, on the shirt. Everyone pretty much already knew that Rodri was going to leave Atletico Madrid, who had set a €70 million buyout clause that was more invitation than deterrent, and that was confirmed when the Spanish club recently presented Marcos Llorente as their new signing. Not just because Llorente too is a deep midfielder but because there he was, standing there grinning with his new shirt, no. 14 on the back.
Rodri's number.
Well, it was his number: on Wednesday, he was confirmed as a Manchester City player after representatives from the club deposited the €70m at the league on Wednesday. At the Etihad, he'll wear no. 16. Aged 22 and with Fernandinho now 34, the plan is for him to wear it for many years come.
Where he's come from:
Madrid, via Villarreal and Madrid again. He's also come a long way, especially in terms of his physique. Born in Madrid the day Spain lost to England at Euro 1996, he joined Atletico at the age of just 11 but was released at 17, in part because of his size, although he tends to shy from the "kicked out for being too little" version of his narrative.
– Man City make Rodri their club record signing
– Transfer to-do lists: What every big club must do
– Transfer grades: Rating every big signing
At Villarreal, he learned a different type of game, one that he embraced fully, before returning to Atlético last summer for €25m. It was cheap then. At almost three times that, it still feels kind of cheap now.
Position:
Pivote, the Spanish call it. The deep, defensive midfield role, although at City (and at Villarreal) it won't be a purely defensive position. The "pivot," as the name suggests, is the axis upon which everything else, erm, pivots. More Busquets than Claude Makelele, and Busquets is the player he's consistently compared to.
Rodri's job is to bring the ball out, be well positioned, organise play, start moves, play passes, read the game and break down the opposition's moves when needed. In other words, the classic Pep Guardiola No.4.
Strengths and style:
When Rodri played at Villarreal, he also studied business at university and lived in a students' hall of residence. This makes it difficult to avoid the classic cliche and write the word "intelligence" here because it really is his brain that probably best defines him, understanding more even than ability. His youth team coaches remember him as a small kid who was obsessed with tactics and positioning, who would watch intently, ask questions and debate with them. He wanted to know how it all worked and then, he became the one that made it all work.
All of which leads us to another, related quality: adaptability. Because understanding means adapting and interpreting, not just doing. And that means having the technical ability to then do all those things that the game, he context, asks of you. This leads us to Rodri's remarkable vision: his passing, touch, tranquillity and control. At Villarreal, only one player in the whole league completed more passes than him.
Weaknesses:
Next…
Oh, come on: what are his weaknesses? Everyone has them.
True, but it's genuinely hard to identify significant flaws in Rodri's game. Alright, so he's not particularly quick — at least, he doesn't appear to be — but then you rarely see him need to sprint and rarely see him outrun when he does. It probably says something about his positioning. Sometimes he can appear overly calm on the ball, but that too is more impression than reality.
He doesn't score goals, not that he'll be expected to: Rodri has just seven in his entire career and that includes his spell at Villarreal B.
Ah-ha!
Yeah, but that might not be because he can't so much as because, it's not his essential job and he doesn't have the ego to go seeking it out when he shouldn't to the detriment of leaving his teams exposed. Here it might be worth saying: see above, where it mentions "adaptability." He does what he's supposed to do. He learns what he lacks, too.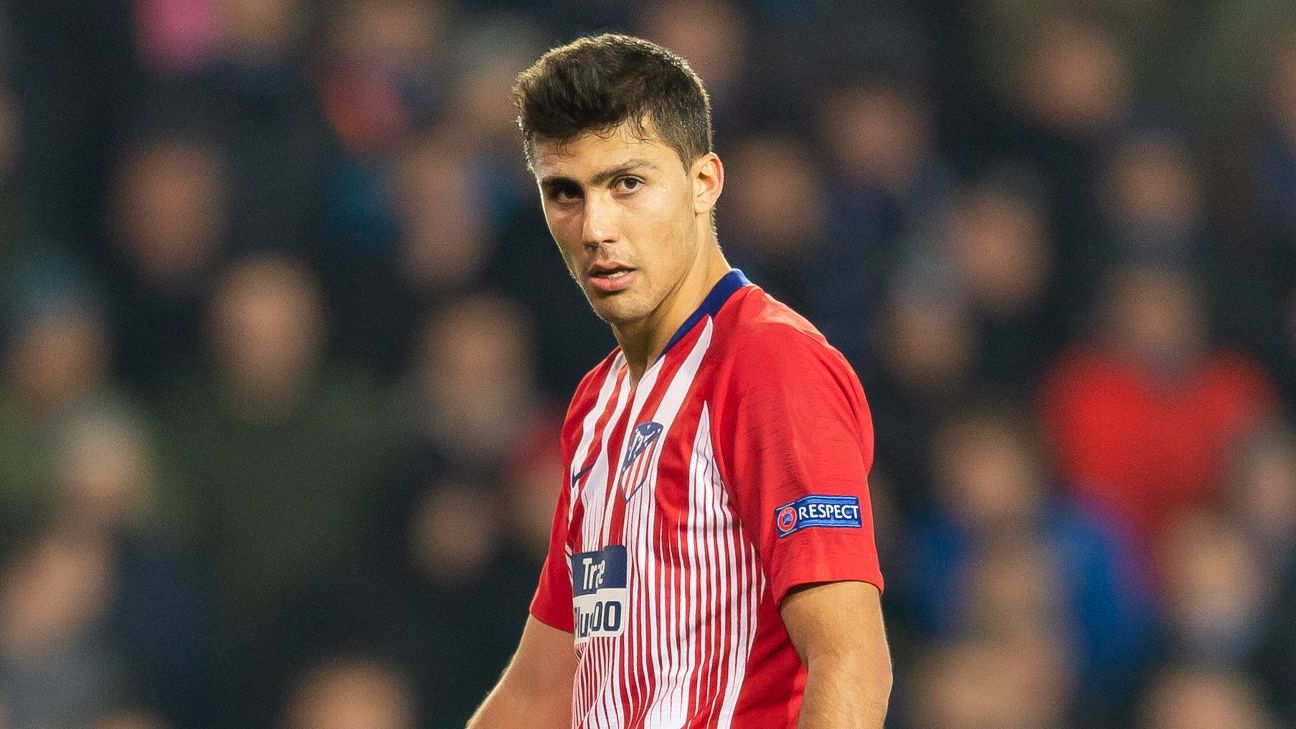 Ok, so what about his suitability for the Premier League? His size and physicality?
Well, that's the other thing. When he left Atletico the first time, he was convinced that he would grow and was a late developer, and he was right: he's 6-foot-3 now and while he's still not a hulking great muscle man, he's strong. He's also embraced that part of his game, even though it doesn't come naturally.
Rodri also played for Diego Simeone's Atletico so he does Atletico things: no one more made more tackles in La Liga than he did last season. The striking thing was that he did that deliberately: he consciously went back to Atletico in part to develop precisely those bits of his game that he lacked. As he said of Simeone's infamous, sadistic fitness coach, Profe Ortega: "he really sticks it to us, but it's for our benefit… it's not enough just to play well, you have to have physical presence too."
And anyway, this is City we're talking about here.
And what about his attitude?
No one can remember a word out of place, a tattoo in place or any of those cliched things that sometimes unfairly put people off players. Talk to him and he is calm, considered and sensible. Analytical, too. Committed, thoughtful and… oh no, this all sounds too good doesn't it?
"You think about being a player 24 hours a day," he says. "You can't help it."