This is the most difficult offseason Chelsea will face in 16 years.
The five-time Premier League champions have sold star attacker Eden Hazard to Real Madrid for a fee starting at £90 million, and while the January capture of 20-year-old American winger Christian Pulisic for £57.6m will help soften the blow, Chelsea won't be able to make any further additions to supplement an aging squad. A transfer ban will prevent the club from signing any players from other clubs over the next 12 months, and while Chelsea are appealing the verdict, the club can't expect to throw around Roman Abramovich's money this summer.
Thankfully, there's an alternative. While the various Chelsea teams play and train in and around London, there is a shadow Chelsea side wearing different kits dispersed throughout Europe.
Every year, owner Roman Abramovich's club sends out dozens of players on loan, many of whom were signed without ever having much of a prayer of making regular appearances at Stamford Bridge. Just about every top-division club sends players out on loan, of course, but Chelsea have weaponized the system to build what amounts to their own player investment vehicle.
The Chelsea Loan Army has likely been a source of significant profit for the club, but it's about to become even more important. With Abramovich no longer a regular presence at home matches, plans to expand the Bridge delayed and an impending two-window transfer ban, the club may end up depending on some of the players they would typically loan away. With the title-winning squad of 2016-17 aging and dismantled, Chelsea will need the Loan Army to keep the club in the top four.
Since the 2005 season began, Chelsea have sent players out on loan 450 times, or an average of just over 32 loans per season. Compare that to the other Big Six English clubs, who have averaged 20.6 loans per season over that same timeframe, with Manchester City (389) the only other Big Six club to top 300 loans over that timeframe. That gap is only growing wider; Chelsea's made 278 loans over the last six years against an average of 133 for the other top five sides. Chelsea has relied heavily upon loans to develop young talent for sale. Now they'll need to hope that those same young talents can supplement an aging roster facing a transfer ban.
Let's start by looking back at where this all started: the beginning of the Abramovich era.
The origins
It wasn't too long ago that Chelsea were actually strapped for cash. At the turn of the 21st century, they were one of the most indebted clubs in Europe thanks to a combination of significant wages, an inability to offload players in a temporarily depressed transfer market and the interest payments on a £75m Eurobond to help develop Chelsea's ground.
By the spring of 2003, Chelsea were £90m in debt and forced to play two matches in 48 hours because they desperately needed the £600,000 from Sky's live coverage of a match at Stamford Bridge. Then-manager Claudio Ranieri was unable to spend any money on transfer fees that year, which was the last time Chelsea would go 12 months without spending any money on fees before their upcoming ban. Reports after the fact suggested Chelsea were about to default on their Eurobond and "plunge into financial crisis." Then Abramovich stepped in and transformed the club overnight and those loans would be wiped away.
– When does the new Premier League season start?
– Who has qualified for Europe from the Premier League?
– When does the transfer window close?
– Liverpool vs. Chelsea: When is the UEFA Super Cup?
In an era before Financial Fair Play, there had never really been somebody like Abramovich running a Premier League team. Jack Walker had poured his own millions to win a title with Blackburn Rovers in 1994-95, and Mohamed Al-Fayed did the same with Fulham to help Chelsea's local rivals rise through the lower divisions to the Premier League, but Abramovich's spending utterly transformed the league.
Over the next two years, Abramovich spent £302m on players while making just under £4 million on sales, according to the transfer fees quoted on the website Transfermarkt. The difference amounts to £298 million, which would be equivalent to £450m in 2018 after accounting for inflation. Abramovich spent so much on West Ham's players alone that the Russian reportedly saved the Hammers from going out of business.
Unsurprisingly, Abramovich also made management changes. He sacked Ranieri after one season and replaced him with Jose Mourinho, fresh off a Champions League title with Porto. Mourinho promptly won the Premier League in his first try. For recruitment, Chelsea added legendary scout Piet de Visser before paying around £8m to poach Frank Arnesen away from Tottenham Hotspur after a "purely social" meeting on Abramovich's yacht in June 2005.
With the first team settled and Arnesen holding a reputation as an excellent scout of young talent from his time at PSV and Spurs, it's clear his job was to identify would-be stars and get them to Chelsea before they became prohibitively expensive. It didn't necessarily go well — Arnesen would become embroiled in multiple tap-up scandals and would eventually leave the club in 2010 — but the Chelsea Loan Army begins here.
The brigade
In general, Chelsea ship out three different sorts of players on loan each year.
Academy products. While Chelsea can point to John Terry in the past and the hyphenated likes of Callum Hudson-Odoi and Ruben Loftus-Cheek as recent graduates, most of their academy products typically end up struggling to make the grade and often go out on loan.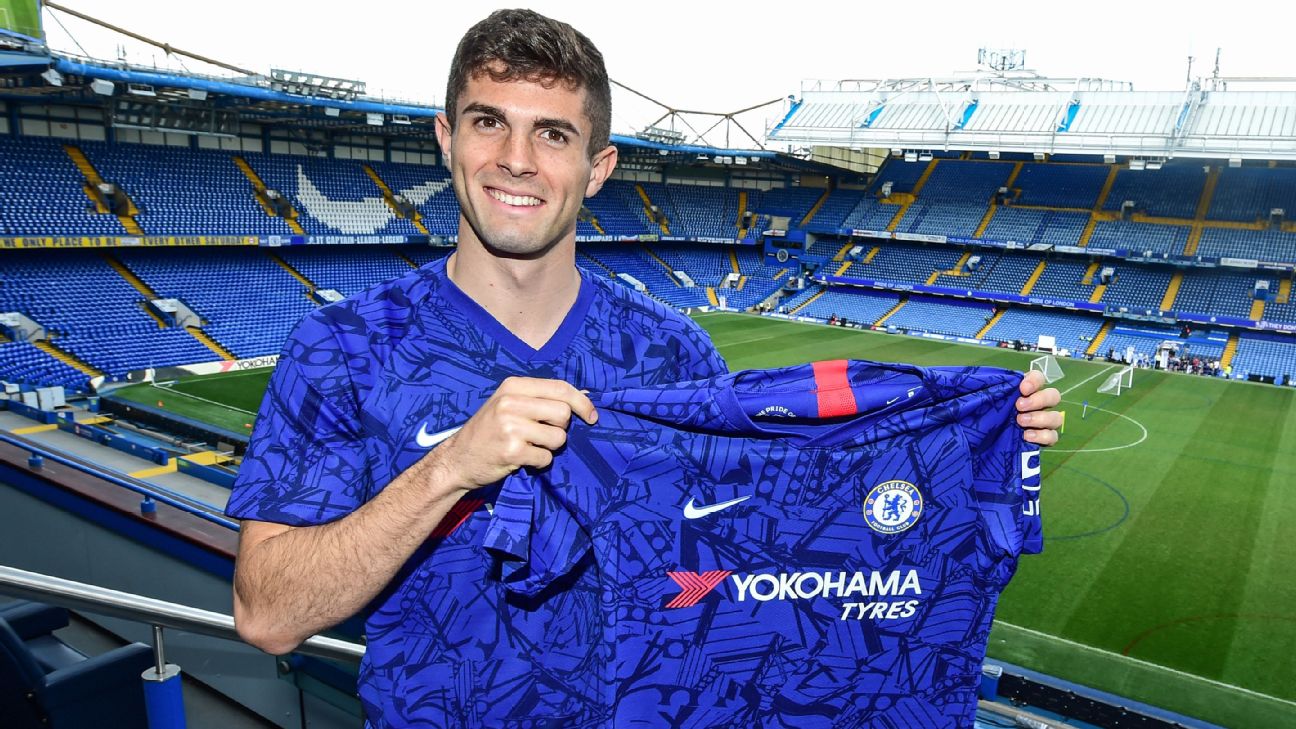 This includes would-be stars like Josh McEachern and Michael Mancienne, who were often thought of as future Chelsea first-teamers before making moves elsewhere, as well as future Premier League starters like Neil Etheridge, Nathaniel Chalobah and Jack Cork. The latter went on seven different loans with six different clubs before being sold to Southampton for just over £750,000. Now, Transfermarkt projects Cork's transfer value to be somewhere around £15m.
Chelsea have generally not profited a huge amount from selling academy talent, with the £9m they're about to net from Ola Aina's transfer to Torino as a notable exception. They rejected a reported £35m offer from Bayern Munich for Hudson-Odoi before the 18-year-old tore his Achilles, although that move could still be on over the summer if Hudson-Odoi doesn't sign a new deal with the club.
Chelsea have also released several talented academy products, including future Welsh international Chris Mepham, who was let go at 15 before eventually sealing a £12m transfer to Bournemouth. One of the drawbacks of signing dozens of young players without giving them time in your first team is that you struggle to identify who will make the grade or are unable to keep the transcendent talents around, as we'll see in some moves Chelsea would be happy to later on take back.
Established players on the fringes of the first team. Early in the Abramovich era, this was the domain of world superstars like Hernan Crespo, Juan Sebastian Veron and even Andrei Shevchenko after they failed to impress. In more recent years, veterans like Victor Moses and Loic Remy have left on loan.
More often, though, this has been a home for young players who broke out in another country and were brought directly into the first team on a large fee, only to lose their place and leave to further their development. Usually, this coincided with a change in manager given that Chelsea have gone through 12 different managerial appointments in Abramovich's 16 years at the helm.
The most notable of these young players, as any Chelsea supporter will bemoan, is Mohamed Salah. Chelsea signed the Egyptian from Basel for £14.9m in the winter of 2014 after Salah, 21 at the time, scored the only goal in a 1-0 Champions League win over the Blues. Salah then played 501 minutes with the first team during the second half of the season, scoring twice, but when Mourinho observed that the Premier League was too much for Salah, he sent him on loan to Fiorentina and then the following year to Roma, who took up their option to buy Salah for £15m after the season. You know how things have gone since then.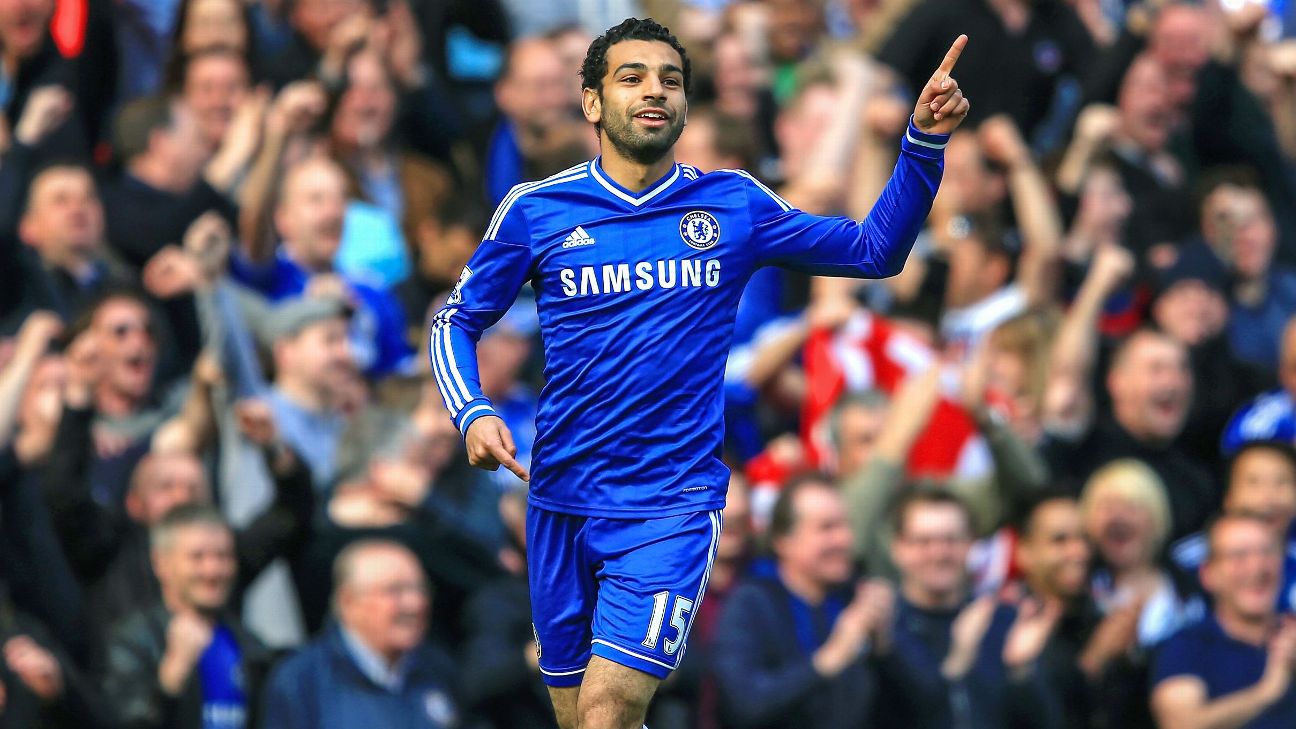 There are several current players on the books who would fit into this category, including Michy Batshuayi, Kurt Zouma and Abdul Rahman. It might feel as if their times at Chelsea are finished but remember that Moses spent three years on loan at Liverpool, Stoke, and West Ham before eventually finding his place under Antonio Conte and then being loaned again when Maurizio Sarri came in last season.
Young players signed and sent on loans, often over and over again. This third group of Chelsea loanees is by far the largest and the most unique element of their Loan Army. Using Transfermarkt data, I can find exactly 100 Chelsea players who were signed from another club at a young age since the summer of 2005; 46 of those players went on two or more loans during their time with the club and 27 of them went on loan at least four different times.
The ultimate example of Chelsea's loan policy is goalkeeper Matej Delac. After an impressive debut season, the Croatian keeper was signed from Inter Zapresic in the summer of 2010 for £2.7m. As an 18-year-old, nobody expected Delac to break through to a Chelsea first team with Petr Cech in goal, but the 6-foot-3 keeper surely couldn't have figured what would happen next.
Delac spent eight years at Chelsea. He went on loan 10 times while making more children (one) than appearances for Chelsea (zero). Seven times, Delac went to preseason training with Chelsea only to leave on loan shortly thereafter. By the time Delac left for AC Horsens on a free transfer in the summer of 2018, he was Chelsea's longest-tenured player without ever once suiting up for the club in a competitive match.
You can imagine how strange this must have been for him. Chelsea have some infrastructure to support their loanees — they've had Eddie Newton and Joe Edwards as "loan technical coaches" at different points, and there are suggestions former club legend Claude Makelele is in line to take over the job next — but these are players who essentially have little say in where they're going to play from year to year if they want to grow during their prime years as footballers. The closest contact the players might have with the club or one another is a WhatsApp text group.
Delac is the most extreme example, but he's hardly the only one. Joao Rodriguez signed from Quindio in 2012 and went on loan nine times in seven years across six different countries without making a Chelsea appearance. He was released in January.
Among slightly more notable players, Ryan Bertrand was signed from Gillingham's academy as a 16-year-old in 2005 and went on loan seven times around starting for Chelsea in a Champions League final before eventually leaving for Southampton in a £12m deal. Patrick Bamford and current Chelsea players Tomas Kalas and Kenneth Omeruo also hit the seven-loan mark, although Kalas (Bristol City, Rangers) and Omeruo (Leganes) are both rumored to be leaving Chelsea this offseason.
The most significant players to join this branch of the Army are three global football superstars, all Belgian players signed out of the Jupiler League.
During the summer 2011 transfer window, Chelsea shelled out £13.5m for 18-year-old Anderlecht striker Romelu Lukaku, who had scored 31 goals in the league over the previous two seasons. They also paid a little over £8m for 19-year-old keeper Thibaut Courtois, who had just led Genk to a league title. During the subsequent winter window, Chelsea returned to Genk and paid an additional £7.2m for 21-year-old Kevin de Bruyne, who went back to Genk on loan for the remainder of the campaign.
None of those three are still with the club. Lukaku played 199 minutes in the Premier League with Chelsea as well as loans to West Bromwich Albion and Everton, with the latter signing him permanently for £31.8m. De Bruyne made it into only 132 minutes of action before being loaned to Werder Bremen, and when he failed to impress Mourinho upon his return, Chelsea sold De Bruyne to Wolfsburg for £22m.
Courtois had the longest career with Chelsea, of course, but even the goalkeeper spent nearly as much time on loan with Atletico Madrid as he did with his parent club. Courtois spent three seasons on loan with Atleti — and ended up playing against Chelsea in the Champions League when a poison pill of £2.5m per match was deemed illegal — before making his way back to Chelsea to replace Cech. Courtois spent four years with the Blues before forcing his way into a transfer back to Madrid, this time with Real, for £31.5m.
Were these transfers successful? From the financial side, and in the short term, absolutely. Chelsea paid about £28.8m for these three players and sold them for £85.3m, making a profit of £56.5m. In the long term, though, Everton and Wolfsburg sold Lukaku and de Bruyne to the two Manchester clubs for slightly more than £161m in combined transfer fees, far more than Chelsea netted on their own sales.
From a football perspective, it's hard to argue Chelsea wouldn't have been better off holding onto the three Belgian stars and building their team around them and Eden Hazard, whom the club also sold to Real earlier this month. It's easy to blame Mourinho for not valuing De Bruyne and Salah, but while the Portuguese manager certainly deserves criticism, it's also realistic to point out just how difficult it can be to figure out who is going to make the leap from good to great in their early 20s.
We'll see this echoed in the big picture about Chelsea's loanees.
The profits
If we're just looking at that third group of talent, players signed by Chelsea at a young age who went out on loan before becoming regulars in the Chelsea first team, the returns are extraordinary.
Chelsea signed 100 such players and paid a total of £127.3m to bring them to London. When they left, Chelsea took home £193.6m in transfer fees, for a cool £66.3m profit. In addition, Transfermarkt values the players left on Chelsea's books who qualify for that third group as worth £94.6m, including Andreas Christensen (£27m) and the trio of Ethan Ampadu, Marco van Ginkel, and Mario Pasalic, each of whom are valued at £9m. Add in those players and Chelsea have turned a profit of more than £160m in cash and player value on their speculative transfer strategy.
Admittedly, calculating the value of this strategy isn't as simple as counting up Transfermarkt estimates. Some players don't have transfer fees listed, although they're typically more obscure and less likely to have inspired significant sums. More notably, Chelsea have been responsible for paying the wages of these players, which can add up quickly. It's unclear whether Chelsea was able to get the loaning clubs to pay their players' wages when they left, which could make for a significant difference.
On the other hand, while Transfermarkt has some loan fee estimates, there's far less information on loan fees than there are on permanent transfers. I didn't include loan fees in my calculations. Those fees could turn out to be significant; take Charly Musonda's loan to Celtic, which reportedly saw the Scottish champions pay £6m in fees and 100% of Musonda's wages of £40,000 per week. If Chelsea are paying Musonda £45,000 per week to sit on their bench and train in Cobham, they're losing more than £2m per year on his transfer.
He's surely not the only Chelsea loanee subject to meaningful wages and/or loan fees, which makes this analysis incomplete. Bamford, for one, was reportedly on £40,000 per week and insisted that would-be loaning clubs set him up with Sky Sports in his temporary accommodations. It's unclear whether Chelsea were paying for that during his time with the club.
Chelsea's work also ended up creating transfer opportunities for other clubs. The likes of Fabio Borini, Lassana Diarra, Scott Sinclair, and Thorgan Hazard all left the club for modest fees before sealing big-money moves elsewhere. Nemanja Matic was sold to Benfica as a £4.5m makeweight in the David Luiz swap, only for Chelsea to pay £22.5m to bring him back two-and-a-half years later.
Presumably, Chelsea would have secured sell-on fees for some of their departing youngsters, which also isn't factored into our financial analysis, but the club clearly would like to have kept some of those youngsters going on loan before for more money years later.
At the same time, there has been an obvious disconnect between this strategy and actually promoting those players into the first team. Chelsea haven't trusted their young players to actually make the step up, not too unusual among big English clubs, even when the future superstars I've mentioned managed to do so immediately after leaving. During the 2018 season, only two Chelsea players who were signed at a young age and went out on loan as members of the club played at least 500 minutes for the Blues in the Premier League: Loftus-Cheek and Christensen, neither of whom were regular starters. (Christensen started each of Chelsea's 15 Europa League appearances, but strangely started only six times in the Premier League.)
The change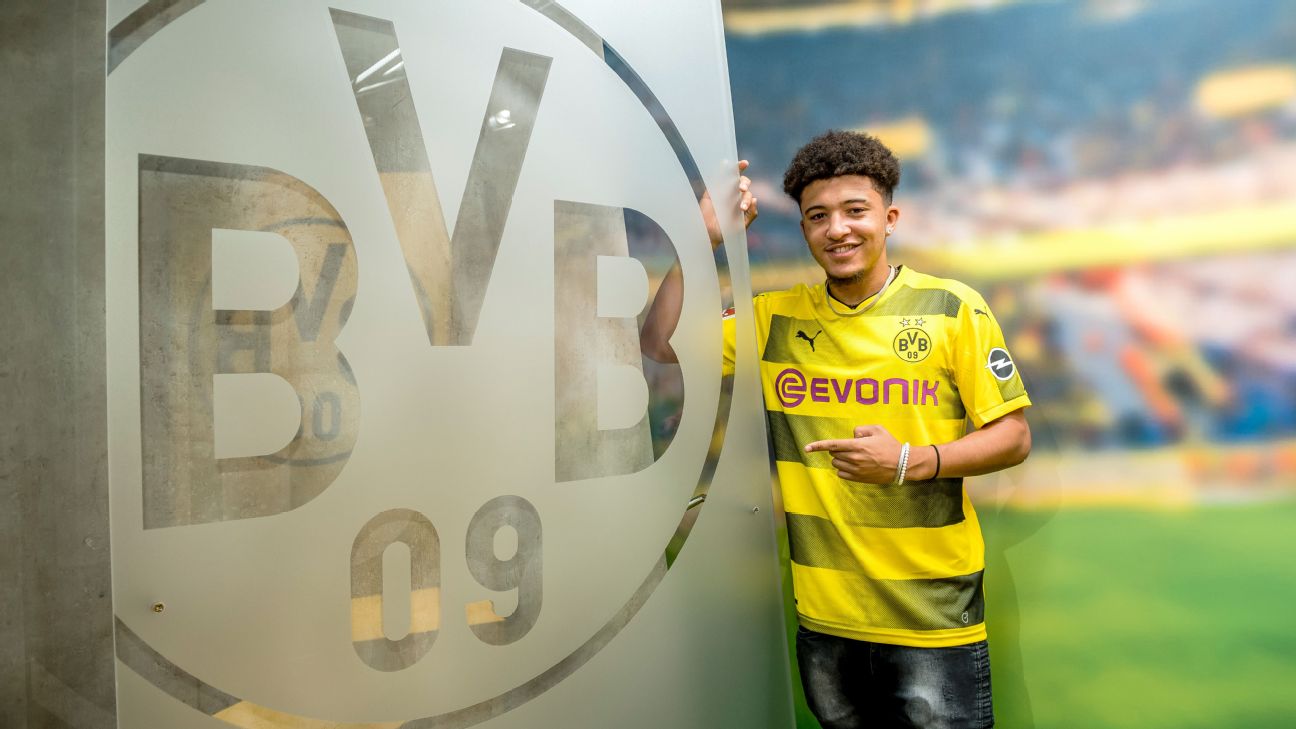 One player who might spur change throughout the market is Jadon Sancho. City failed to open up a spot on the wing for Sancho and while a similarly skilled player in years past might have waited his turn or gone on a series of loans, Sancho instead refused to sign a contract extension. City subsequently sold Sancho in 2017 to Dortmund for just over £7m and in his second season with the club, Sancho scored 12 goals and 14 assists while stealing a starting spot away from Christian Pulisic, who chose to move to Chelsea. Transfermarkt now estimates that Sancho is worth £90m.
As teams have gotten smarter and become more concerned with resale value, teenagers and players in their early 20s have become more valuable to retain and expensive to acquire. In the 1992-93 season, which was the first year of the Premier League, the 20 largest permanent transfers acquired players whose average age was 25.4 years old. Last season, that same figure was down to 23.6 years old.
Prospects like Musonda and Bamford were able to command significant wages and meaningful loan fees before getting into the Chelsea first team. If that continues to be the case, Chelsea will have to change their model. Young players might not be as willing to wait in the reserves for an opportunity or go on a series of loans when the alternative is to move to another league and play competitive football on a weekly basis. The likes of Brahim Diaz have followed in Sancho's footsteps by leaving for foreign clubs, and Hudson-Odoi might be next.
Chelsea have enjoyed financial success with their Loan Army, but they might need to actually start giving their top young talents a clear path to first-team football if they want them to stick around. For several reasons, 2019 is likely to be a year of transition for the club and their youth philosophy.
The future
While Chelsea signed the aforementioned Pulisic in January and immediately loaned him back to Dortmund for the remainder of the season, the American is set to be Chelsea's last notable signing for the next 12 months. Chelsea is appealing a two-window transfer ban laid down by FIFA for 29 incidences of breaching Article 19, which deals specifically with players under the age of 18.
In other words, Chelsea's transfer ban is probably driven by this very transfer model although it seems as if there should be a way to do something such as this legally. Given that the club made hundreds of millions of dollars on transfer fees in the process, they might also have seen a possible two-window transfer ban as an acceptable punishment for tapping up young talent. Other big clubs have dealt with bans, including both Barcelona and Real Madrid.
Of the 20 players who played 100 or more minutes during the title-winning season in 2016-17, six are left, and the only one who won't turn 30 before the 2019 season begins is N'Golo Kante. The club has brought in younger players since, but Antonio Rudiger might miss the start of the season after undergoing knee surgery, while both Hudson-Odoi and Loftus-Cheek have to overcome serious Achilles injuries. Jorginho might follow Sarri back to Italy.
Most importantly, Chelsea sold Hazard to Real. No other player on their team managed more than eight goals a season ago, and while they added Pulisic to take over Hazard's spot on the left wing, he isn't the same caliber of player as the Belgian superstar. The names Chelsea would rely upon for goals — Olivier Giroud, Pedro or the possible loan return of Gonzalo Higuain — are past their prime.
Chelsea also need to find a manager after essentially selling Sarri back to Italy for £5m after one difficult-if-successful season. As a club with a penchant for firing managers and no way to upgrade an aging side for 12 months, you can understand why there hasn't been serious interest among the world's most promising managerial candidates. The most frequently rumored candidate is club legend Frank Lampard, whose managerial debut with Derby last year took them within one game of the Premier League. Lampard's assistant was fellow former Blue Jody Morris, who was previously the coach of Chelsea's Under-18 team. Guess where they might look for new talent in the middle of a transfer ban.
The new (or returning) faces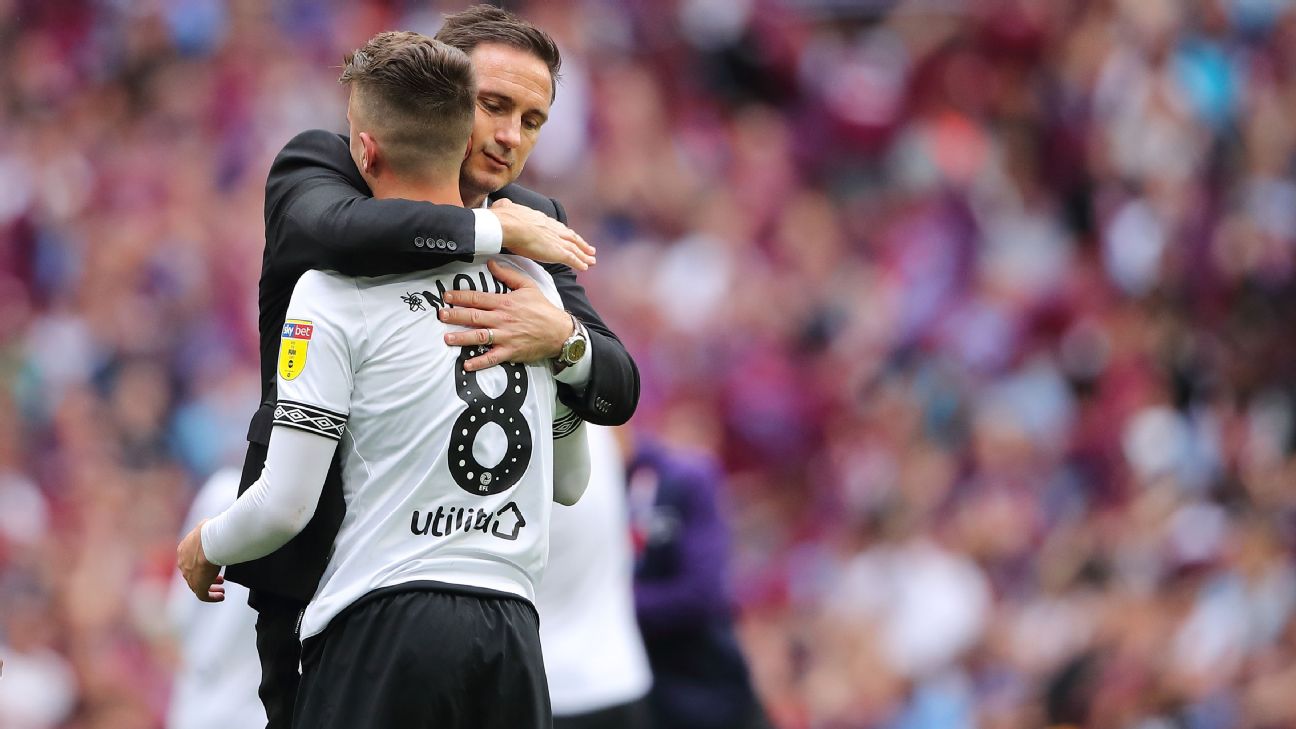 Mason Mount. You have to start with the player who played in the Lampard role while learning from the man himself in the Midlands last season. The comparisons between the two are perhaps a little generous to the 20-year-old, but Mount racked up nine goals and four assists in 3,321 minutes for Derby last season, throwing in two goals in the League Cup for good measure. Assuming that Chelsea are without Loftus-Cheek to start next season, Mount could figure in the squad rotation alongside Ross Barkley as creative options in midfield.
Fikayo Tomori. Chelsea's other Derby loanee, Tomori was named Derby's Player of the Year out of central defense. The 21-year-old took a leap forward in his first full season away from Cobham, using his pace and anticipation to make 702 defensive interventions, which ranked fourth in the division. Central defense isn't quite as pressing of a concern for Chelsea at the moment, though, and Tomori might be a year away from serious first-team consideration.
Kurt Zouma. Signed as a 19-year-old from Saint-Etienne for £12m and inserted into the first team, Zouma struggled and lost his place when Antonio Conte came to town. Chelsea signed Zouma to an extension and then shipped the Frenchman off on loan to Stoke and then Everton, collecting nearly £16m in loan fees in the process. Now 24, Zouma improved during his time on Merseyside, and Everton seem interested in signing Zouma on a permanent transfer.
Under normal circumstances, it might make sense for Zouma to follow in Lukaku's footsteps and make his move to Everton permanent. With Rudiger injured and David Luiz now 32, Chelsea probably will want to bring Zouma back to Stamford Bridge to play alongside Christensen. Even if he's not a regular starter, Chelsea will need depth given their participation in four different competitions over the course of the year. If Zouma does leave, it could indicate Chelsea plans to keep Tomori in the fold.
Tiemoue Bakayoko. A prized capture two years ago from Monaco at £36m, Bakayoko was marginalized by the arrival of Jorginho and shipped off to Milan on a year-long loan. Milan was reportedly so frustrated by Bakayoko in the fall that they considered returning him to Chelsea early, but the Frenchman turned things around and began to impress during his year in Italy. Milan doesn't seem likely to pick up their £31.2m option to buy, and if Chelsea do sell Jorginho, Bakayoko probably would figure into the Blues' midfield rotation. If Jorginho stays, Chelsea could look to loan or sell Bakayoko permanently.
Michy Batshuayi. Still just 25, Batshuayi has now played for five clubs since the beginning of 2016. The Belgian was quietly productive during his initial run with Chelsea, scoring nine goals in 715 minutes across the Premier League and Champions League, but when Batshuayi failed to impress Conte, he was sent on loan to Dortmund during the January 2018 transfer window and promptly scored nine goals in 1,168 minutes.
Batshuayi's 2018-19 was less impressive. He scored only once in 522 minutes with Valencia before his loan was cut short, then chipped in with five goals in 757 minutes for Crystal Palace. Add those figures up and he has scored 24 goals in about 35 games' worth of minutes at the top level. Batshuayi is clearly a capable scorer, but it remains to be seen if he'd be preferred over someone like Giroud, who signed an extension to stay with Chelsea.
Tammy Abraham. Lampard might also lean on his Chelsea and Championship roots to prefer Abraham, who scored 26 goals for Aston Villa in the Championship after racking up 23 for Bristol City during the 2016-17 season. There might be reasonable concerns about Abraham's ability to score at the highest level, given that he scored only five goals in 1,721 Premier League minutes while on loan to Swansea during the 2017-18 campaign, but Abraham's still only 21 and just scored for fun in a lengthy slog of a league. It seems more likely that Chelsea will consider selling Batshuayi while pushing Abraham into the first team, especially if Lampard has a say.
Reece James. Another one of the Championship favorites, James impressed as Wigan's right-back last year. The 19-year-old chipped in from a defensive role with three goals and three assists, and he was named Whoscored's man of the match seven times, a figure topped by only two players. Like Tomori, James won his club's Player of the Year award.
James is extremely likely to start the season with Chelsea, although it will sadly be for the wrong reasons as he suffered an ankle injury while playing for the England under-20 team and is expected to miss three months. James seems to be in line to compete as the club's eventual replacement for Cesar Azpilicueta, but if the injury keeps him out for months, Chelsea might prefer to send James out on loan in the January window and continue to use Azpilicueta and Davide Zappacosta at right-back instead.
So, will Chelsea be OK next season?
It's easy to look at Chelsea's prospects for 2019-20 and project doom and gloom. They've lost one of the best players in the history of their club, and arguably the best player in the Premier League, and replaced him with a 20-year-old who spent most of the year as a reserve for Dortmund. Their two brightest young stars snapped their Achilles and the club can't sign anyone for 12 months in a league where virtually every one of their rivals for a Champions League berth are likely to spend heavily this summer.
Oh, and if they hire Lampard, they'll have a manager who has all of one year of experience. The owner who bankrolled their success doesn't have an English visa and is no longer paying for his corporate box at Stamford Bridge.
The last time Chelsea were entering a less auspicious offseason was in the summer of 2003, when they were bailed out by Abramovich and turned into the most fascinating club in England. They won't have the same sort of dramatic upheaval this offseason but as Sancho's success in Germany showed, you can't know whether your prospects are capable of excelling unless you actually give them a shot in the first team. After years of using their checkbook and scouting system to find talent for other teams, Chelsea might finally reap the benefits of their Loan Army for themselves this season.