It is officially "silly season" as the transfer market is open and the Premier League's top-six clubs have begun the process of bolstering their ranks. While Man United, Man City, Liverpool, Arsenal, Chelsea and to a lesser extent Spurs, are traditionally expensive shoppers, this season all six would welcome a bargain buy or two. But where to find them? The Premier League relegation zone is a good place to start, as amongst the trash, Nick Miller writes there is real treasure to be found. Here are five players who were relegated from the Premier League last season who could prove to be real useful summer buys for clubs among the Premier League's top six.
The real jewel among the clutch of players heading for the Championship. Fulham's tyre fire of a season didn't help many within their squad, but what hampered Ryan Sessegnon at Craven Cottage could make him perfect for a bigger, better club. Sessegnon, 19, was shifted all around the field last season, as three different managers tried to find some way out of the mess they found themselves in, using him at left-back, left wing-back, left midfield, left of a front three and even as a more central attacking midfielder at one point.
Yet all of that could ultimately prove useful for Sessegnon, and while being shifted around in a struggling team was a detriment, doing so for a good side is another matter altogether. In fact, his malleability could make him perfect for a team who don't stick to one formation. That's why Tottenham feels like his most likely destination, as Mauricio Pochettino's side is one who adapts systems according to the situation, and one who needs a few more versatile players like Sessegnon to do so.
Perfect for: Tottenham
It seems extraordinary that Chambers is still only 24, as he seems to have already been around for so long. Perennially on the fringes of the Arsenal team and after a broadly unproductive loan to Middlesbrough, he finally found some sort of groove at Fulham, and it was a change of position that helped him. Chambers, for most of his previous career either a right-back or a centre-back, played most of the season at Craven Cottage in central midfield, and was one of the few positives to come from an abysmal season for the Cottagers.
— Pogba wants out. How should Man United respond?
— Ogden: De Ligt's best option is Liverpool, likely PSG bound 
There has been talk that this means Arsenal should raise funds by selling him, but perhaps he would prove more useful if they kept him. Last season showed there is much work for the Gunners to do, and with a limited budget plus the lack of Champions League football to tempt new signings, can they afford to turn their noses up at someone who was terrific last season, can play in a number of positions and will cost them nothing? This writer says no.
Perfect for: Arsenal
A couple of things were striking about watching Cardiff last season. First was the sense that they could easily have stayed in the Premier League with a serviceable centre-forward, but likewise you wondered how much more trouble they would have been in without goalkeeper Neil Etheridge. The London-born, Philippines international is essentially what you would come up with if you were to design a goalkeeper in a lab, big but agile, a fine shot-stopper and one who commands his area.
Any top-six side would be taking a gamble if they recruited him as a No.1, but as a back-up goalkeeper he would be perfect, and there are a few in the market for one of those. Petr Cech's retirement means Arsenal need a new reserve, while Michel Vorm has left Tottenham. Perhaps Liverpool is the best landing spot for Etheridge, though. Simon Mignolet, an understudy for two seasons now, will surely seek a departure, so they will need a solid keeper who's happy to sit behind Alisson. Etheridge could be that man.
Perfect for: Liverpool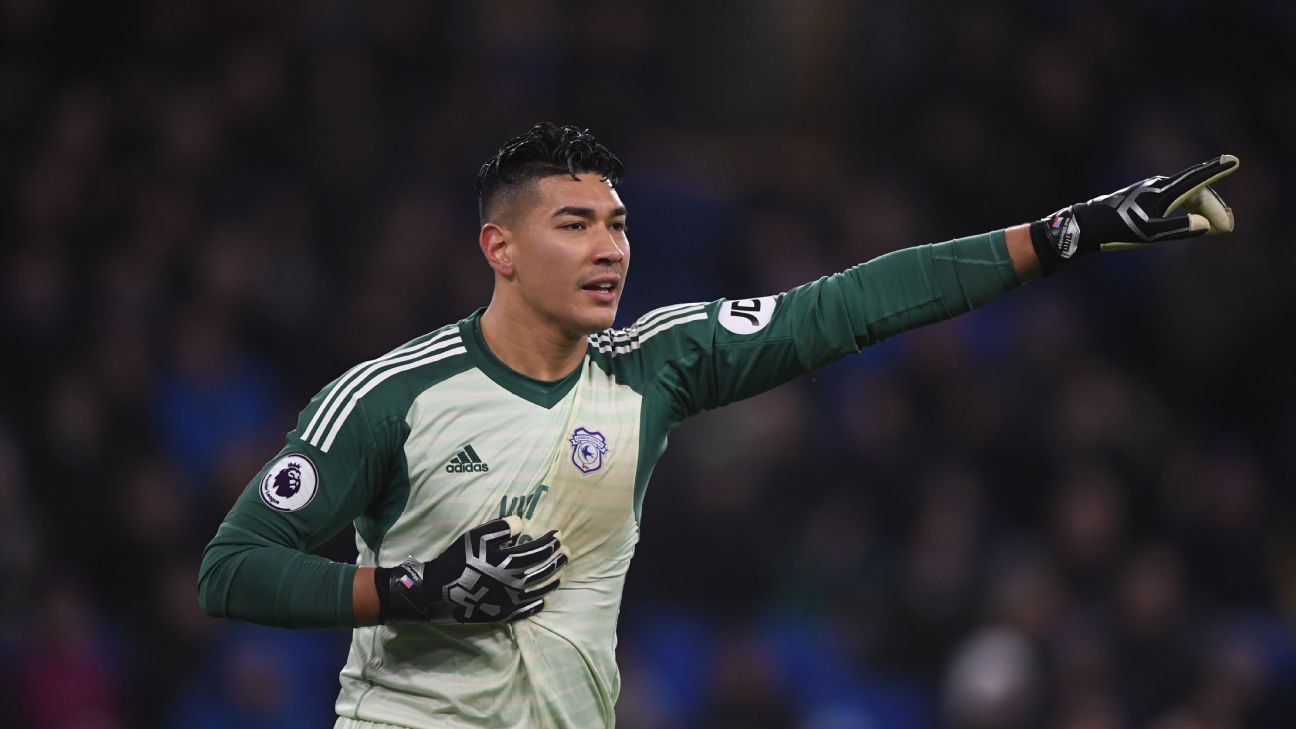 Most of the Premier Leagues "middle-class" clubs — West Ham, Wolves, Everton etc. — should probably be falling over themselves to sign Victor Camarasa this summer. The Spanish playmaker was superb in Cardiff's ultimately doomed campaign: with five goals and four assists. No relegated player made more direct contributions to goals last season, and Neil Warnock was pretty keen to keep the Real Betis loanee at the club.
While a mid-table team is a more likely destination, if one of the big boys is looking for a creative midfielder but don't want to pay the earth, then they could do a lot worse than him. Marca recently reported that Camarasa has a €24 million release clause, but that Betis may take something closer to €15m for him: that's chump change for most top English clubs, and of all the top six Tottenham will probably operate on the most restricted budget. He might not replace Christian Eriksen, but he'd certainly be a useful option.
Perfect for: Tottenham
Pickings are slim at Huddersfield, whose lack of quality was the key factor in their relegation. The Terriers have essentially been planning for the Championship since David Wagner's departure, and part of that planning included the assumption that Philip Billing would leave. Due to this, the big Dane played little part in their starting XI from March on and he quite openly discussed leaving the Terriers.
So who could he work for? Billing is still only 22 and is a strong, ball-playing midfielder who could beef up a midfield lacking in strength or substance. That seems to fit the profile of the players Manchester United are looking at this summer, with Ole Gunnar Solskjaer keen to lower the age of his squad. With the departure of Ander Herrera, there's a spot open for a midfielder who can do some dirty work, but has the technique to fit in there too.
Perfect for: Manchester United