The transfer window for the rest of Europe isn't even open yet (the Premier League opened on May 16), but ahead of July 1 there are a host of players whose names just won't disappear from the gossip columns.
Imagine being a young star and having every top club in Europe after you. Here are five who know what that feels like.
– QUIZ: Which top club should you join?
– Transfer grades: Hazard to Real Madrid (A)
– Ogden: Six craxy transfers to improve Prem top six
Club: Ajax
Age: 19
Position: Centre-back
Reported transfer fee: €75m
Linked clubs: Real Madrid, PSG, Barcelona, Man United, Bayern Munich, Liverpool
Most likely: PSG
Barcelona might have already snapped up this 19-year-old superstar if it wasn't for the fact that his agent is the notorious Mino Raiola. Negotiations have hit a bump in the road, with the Spanish club not willing to go above their initial offer — believed to be around €75m — and he has a choice to make.
Barca have already signed De Ligt's Ajax and Netherlands teammate Frenkie de Jong for €75m, so one would have thought it would be just a formality. But PSG and Man United are doing all they can to persuade him he would be an automatic starter for them, with sources saying that PSG are now the frontrunners.
Of the others linked, Real have already spent €50m on Eder Militao, Bayern splashed €80m on Lucas Hernandez and Liverpool have £75m worth of Virgil van Dijk — though would love to partner him with De Ligt if they could find a way to finance the deal.
Club: Benfica
Age: 19
Position: Forward
Reported transfer fee: €120m
Linked clubs: Real Madrid, PSG, Barcelona, Man United, Man City, Atletico Madrid
Most likely: Stay at Benfica
When your nickname is "the new Cristiano Ronaldo" you know you have a lot to live up to. Felix exploded onto the scene this season and Benfica made the smart move of increasing his buyout clause to €120m before interested parties got wind of quite how good he is.
The Portugal forward seemingly has the world at his feet, but is fully aware that he needs to be playing and not sitting on the bench after making a move. Instinct says that he'll stay put for at least a year before moving to Man City to replace David Silva.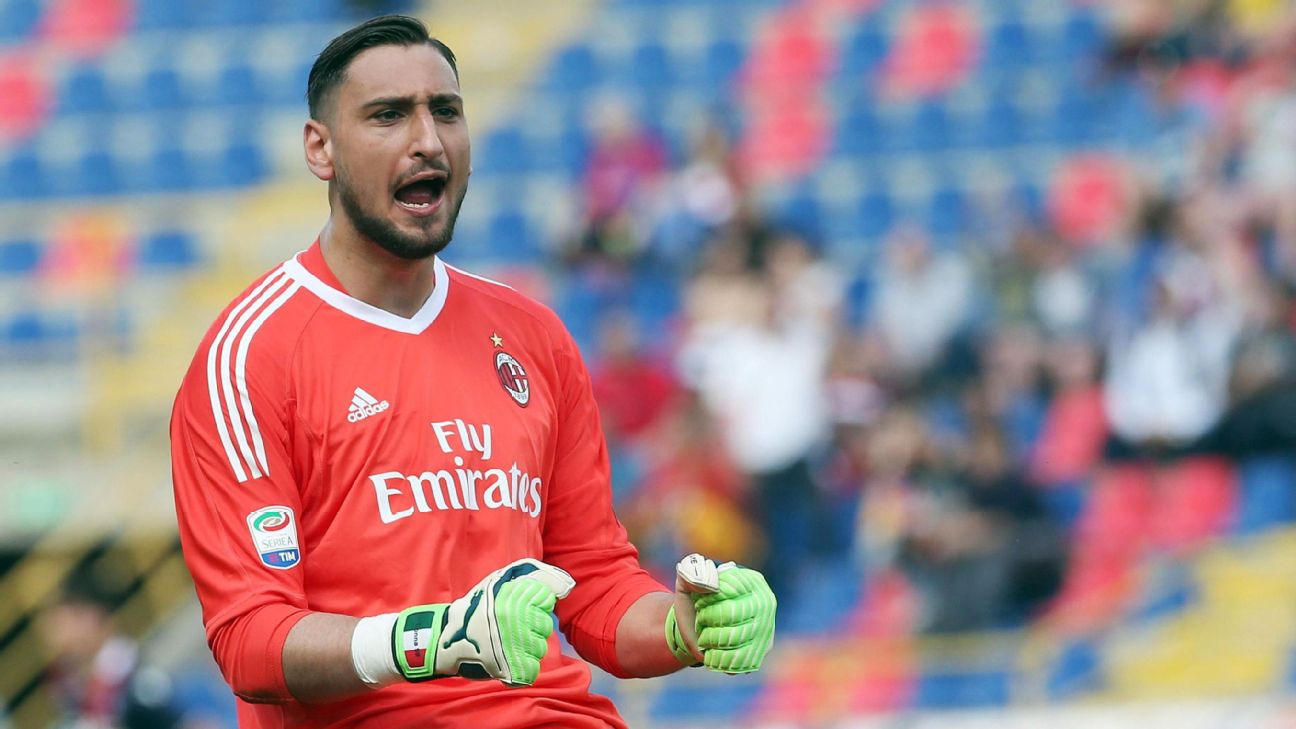 Club: AC Milan
Age: 20
Position: Goalkeeper
Reported transfer fee: €60m
Linked clubs: Real Madrid, Arsenal, PSG, Juventus, Atletico Madrid
Most likely: Atletico Madrid
The Italy international has been tipped for greatness since he made his debut at the tender age of 16, and with Milan needing to sell in order to comply with Financial Fair Play regulations, he might be on the market this summer.
Lots of clubs are looking for a new goalkeeper, but with David De Gea and Jan Oblak also potentially moving on, Donnarumma could end up somewhere like Atletico as a replacement for Oblak. It might be too soon for him to join a top club like PSG or Man United, but he's certainly got the skills to make any No. 1 jersey his own for the next decade.
Having been talked about as Gianluigi Buffon's heir, it's odd that Juventus aren't more interested — preferring to keep faith with Wojciech Szczesny and Mattia Perin instead. But in another year or two, expect them to come in for him.
Club: Juventus
Age: 25
Position: Striker
Reported transfer fee: €100m
Linked clubs: Liverpool, Man United, PSG, Bayern, Atletico Madrid
Most likely: Stay at Juventus
Keen to step out from the shadow of Cristiano Ronaldo, Dybala could be on the way out of Juventus and his brother was talking up the chances of a summer move before such speculation was quashed. However, it's no secret that Juve would love to land Joao Felix and need some cash to play with, so will be open to offers.
The future of Paul Pogba could also play a part in Dybala's plans, as United would certainly take him in a part-exchange with the Frenchman, but that's probably the only way such a deal would happen given United need to strengthen their defence more than their attack. Meanwhile, at €100m, the transfer fee is probably too rich for Liverpool and Bayern tastes given the options they already have available.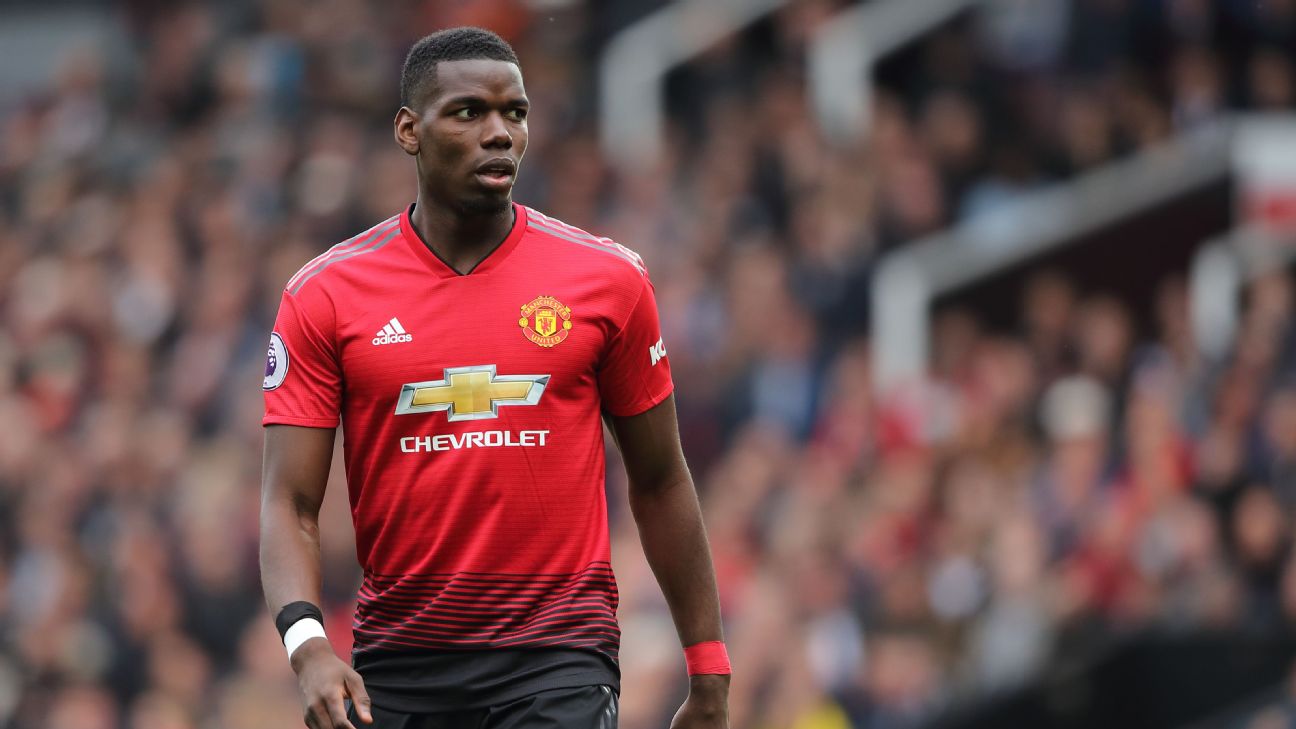 Club: Manchester United
Age: 26
Position: Midfield
Reported transfer fee: €120m
Linked clubs: Real Madrid, Juventus, Barcelona
Most likely: Real Madrid
What summer of transfer gossip would be complete without Pogba being linked? Sources have told ESPN that the Frenchman will force a move from Manchester United in the coming months, as the club failed to reach the Champions League and he said on Sunday that he wants "a new challenge."
Barcelona were keen a year ago, but they are out of the running now so it comes down to two clubs: Real Madrid or Juventus. Sources said that United believe Juve can't afford a €120m deal, while Real could offer up a few players in part exchange to push through a deal, including Gareth Bale or Isco.
United maintain that the 26-year-old is not for sale, but Pogba seems to want to link up with Zinedine Zidane and when you consider the rebuilding job already underway at the Bernabeu, a move makes sense if they can work out the financial aspect.