The post-Arsene Wenger rebuild is likely to continue at Arsenal following a season that saw them reach the Europa League final and narrowly finish fifth, albeit without hitting any particular heights in the Premier League. For most of the season, they were outside the top four, save for a brief run at the end.
One of the tricky things for Unai Emery to deal with is now that he inherited a club that had made very serious financial commitments to a quartet of players all in or close to their 30s: Mesut Ozil, Henrikh Mkhitaryan, Alexandre Lacazette and Pierre-Emerick Aubameyang. At the same time, as this thread from the football finance blogger Swiss Ramble shows, the club is likely to make a heavy loss when it files its 2018-19 accounts, while a big chunk of the revenue from previous years has been down to player trading, rather than commercial growth, in part due to missing out on the Champions League. (They'll be absent again next season, too.)
Ogden: Breaking down the 2019-20 fixture list
– When does the new Premier League season start?
– Who has qualified for Europe from the Premier League?
– When does the transfer window close?
Gabriele Marcotti and Mark Ogden went through the squad, assessing what the club might want to do over the summer.
GOALKEEPERS
Petr Cech (37 years old, contract expires in 2019)
VERDICT: He's retiring so nothing to do here.
Bernd Leno (27, 2023)
VERDICT: Keep, he's now the No. 1.
Emiliano Martinez (26, 2022)
OGDEN: "He showed he can be a starter for half a season on a poor Championship club like Reading, but he hasn't shown he can play for Arsenal. Give him another year on loan somewhere and then try to sell."
MARCOTTI: "I'd give him the chance to be Leno's backup in preseason and if Emery still isn't convinced, you'll then find someone to take him on loan or look to sell. At this stage of his career, he can't be a No. 3."
VERDICT: Mixed.
Matt Macey (24, 2020)
OGDEN: "He was on loan in League One, at Plymouth Argyle, who got relegated. I don't think he has a future here."
MARCOTTI: "He has had one year as a starter, best to get what you can and move on."
VERDICT: Sell.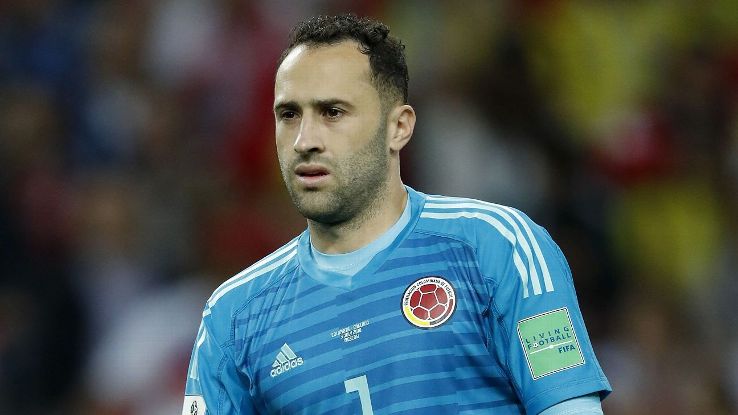 David Ospina (30, 2020)
OGDEN: "You need an experienced No. 2 on the bench. He did well on loan at Napoli, too. If he wants to come back, challenge Leno and maybe play for a new contract, you keep him. Otherwise you try to sell."
MARCOTTI: "I agree. Napoli hope to hang on to him and, right now, they're arguing over price; given his contractual situation, it won't be more than a few million. If he doesn't go, he's a very good backup to Leno. Only thing is, I doubt he'd want to extend his contract."
VERDICT: Mixed.
DEFENDERS
Shkodran Mustafi (27 years old, contract expires in 2021)
OGDEN: "You don't extend him because he's not good but you need bodies, even if somebody else comes in. So I'd keep him."
MARCOTTI: "I think he's been poor, but given he's 27 and you're not going to give him a new deal, you should try to shift him. Somebody will give you £10 million or so for him, surely? He's a World Cup winner, after all …"
VERDICT: Mixed.
Sokratis Papastathopoulos (31, 2021)
VERDICT: Keep.
Calum Chambers (24, 2022)
OGDEN: "He's not good enough for a top-six club so sell him. You need to raise money."
MARCOTTI: "He's obviously not the player some thought he would be, but he's young, English and versatile. There's a market for that; I think you can get up to £20m."
VERDICT: Sell.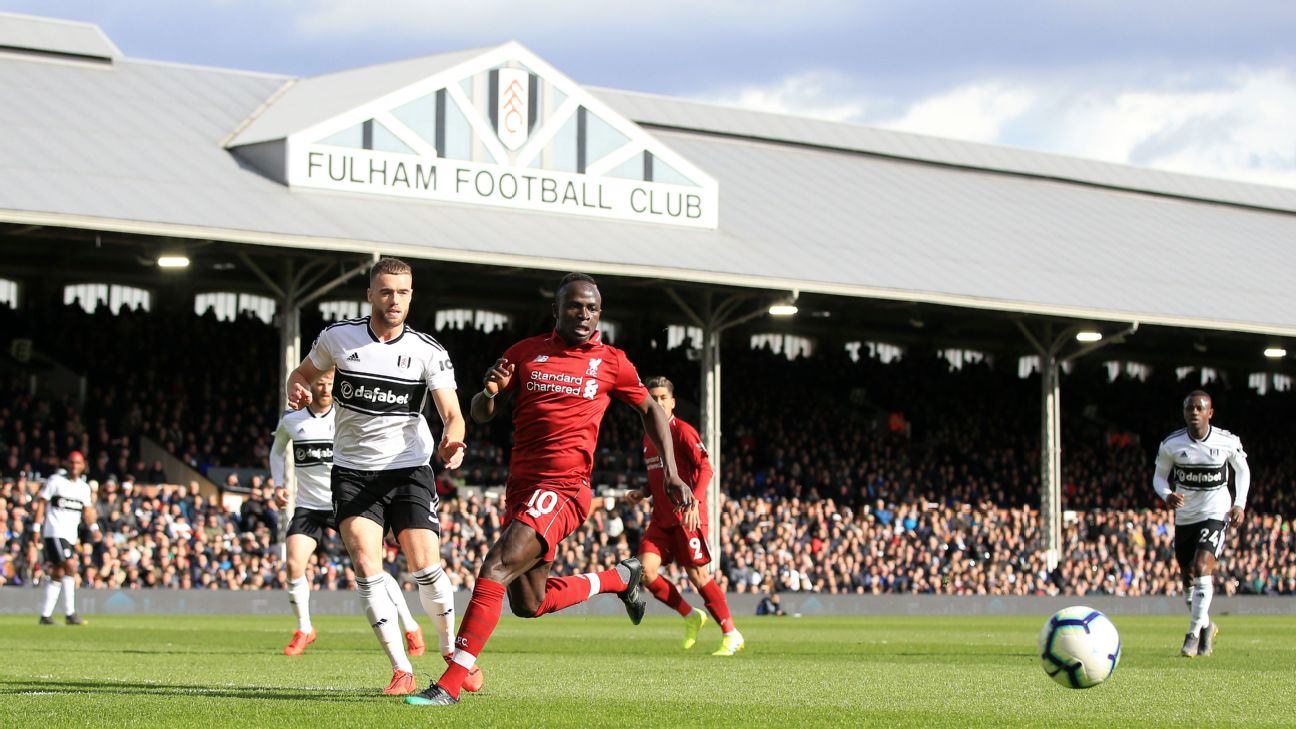 Rob Holding (23, 2023)
OGDEN: "Until his cruciate injury, he was doing quite well. He's not top notch, but he's the best of their young center-halves. He was even talked about as an England center-back, which I know isn't saying much, but still …"
MARCOTTI: "He's been really unlucky with injuries but was seen as a guy with potential. He's locked into a long-term deal and you won't get money for a guy who hasn't played since 2018, so Arsenal might as well try to nurse back him to health."
VERDICT: Keep.
Laurent Koscielny (33, 2020)
OGDEN: "Sell if you can, but you probably can't. He's very overrated, always has a mistake in him. He's regarded as one of Arsenal's best defenders, but that's just because the rest have been so poor."
MARCOTTI: "I think some experience and leadership is useful on this team but I agree. With his injuries and performances, there's no reason to extend him."
VERDICT: Keep for now but don't extend his contract.
Konstantinos Mavropanos (21, 2023)
OGDEN: "He's done OK when he's played and he's had really bad luck with injury."
MARCOTTI: "You need to get him games, but it's not going to be here. You have Sokratis, you have Koscielny, whatever new central defender they sign and Holding to come back. Best to loan him."
VERDICT: Mixed.
Krystian Bielik (21, 2021)
OGDEN: "OK, so he had a good season on loan, but that was in League One. I'd get rid. Sell if you can get £4-5m for him; if not, loan him again."
MARCOTTI: "Charlton won promotion and he was good. He's only 21 and a season in the Championship will give us a better idea of what he can do. Loan him again and possibly extend his deal to retain his value if he looks good. Then you decide whether to sell or keep him."
VERDICT: Mixed.
Sead Kolasinac (25, 2022)
VERDICT: Keep.
Nacho Monreal (33, 2019)
OGDEN: "He's been poor, time to let him go. I'm displaying the ruthlessness that's been missing at Arsenal for many years!"
MARCOTTI: "If he'll take a one-year deal, maybe you keep him. Only reason I say this is that funds are going to be limited and there are other priorities beyond a reserve left-back. Another season of Monreal might be a cheaper option."
VERDICT: Mixed.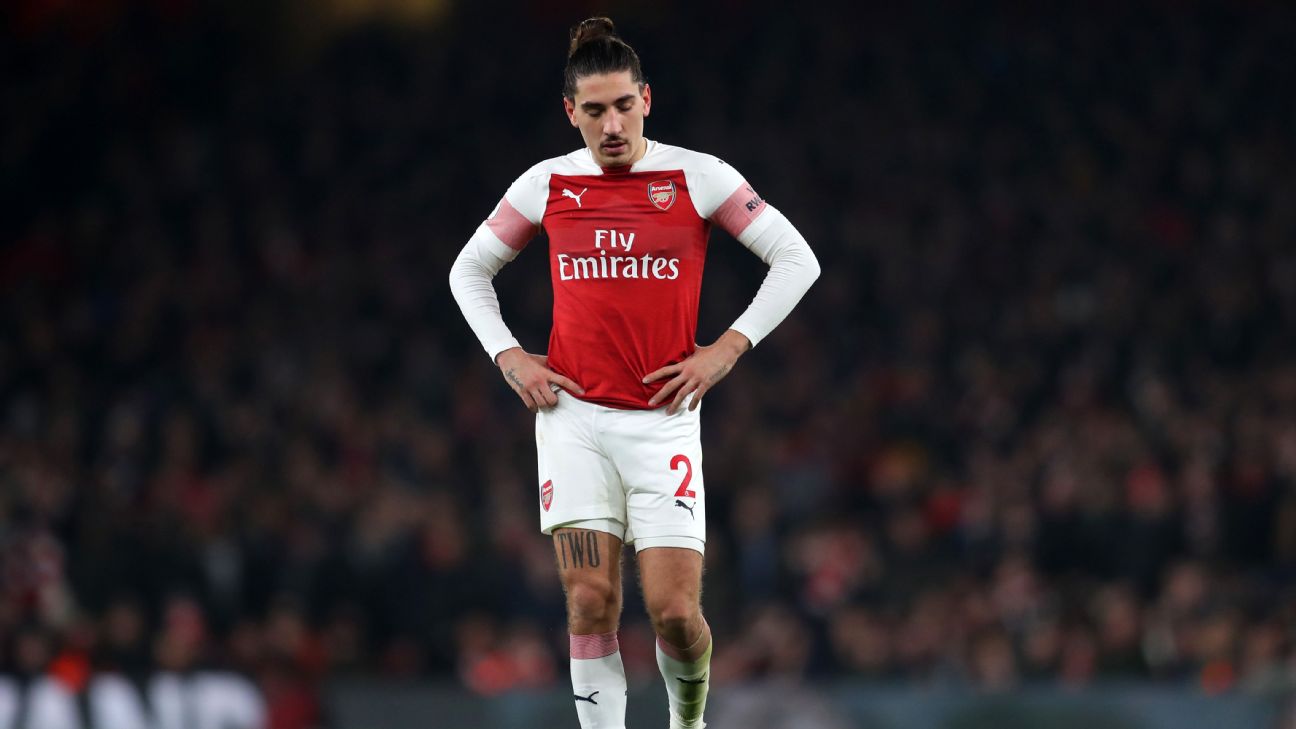 Hector Bellerin (24, 2023)
OGDEN: "He's one player they could actually get decent money for, and they have a natural alternative in Ainsley Maitland-Niles … but of course the Spaniard is coming off an injury so you don't want to sell him just yet. In fact, he's someone they ought to build around."
MARCOTTI: "Keep him. You're not going to sell an injured player. And Maitland-Niles is versatile anyway."
VERDICT: Keep.
Carl Jenkinson (27, 2020)
OGDEN: "He's the Phil Jones of Arsenal, the great survivor. He's an honest performer, too; you keep him because he's another body and he's not 33."
MARCOTTI: "You sell him if you can, but I doubt anyone will give you money for him. You don't really need him because you have enough right-backs. (In fact, they had four last season.) Send him on loan if he wants to go, if not, you're stuck with him."
VERDICT: Sell if you can.
Stephan Lichtsteiner (35, 2019)
VERDICT: Contract is expiring so let him go.
Ainsley Maitland-Niles (21, 2023)
VERDICT: Keep.
MIDFIELDERS
Lucas Torreira (23 years old, contract expires in 2023)
VERDICT: Keep.
Granit Xhaka (26, 2023)
VERDICT: Keep.
Mohamed Elneny (26, 2022)
VERDICT: Keep.
Aaron Ramsey (28, 2019)
VERDICT: Already leaving, having agreed to join Juventus on a free transfer.
Matteo Guendouzi (20, 2022)
VERDICT: Keep and extend but only if he continues to improve.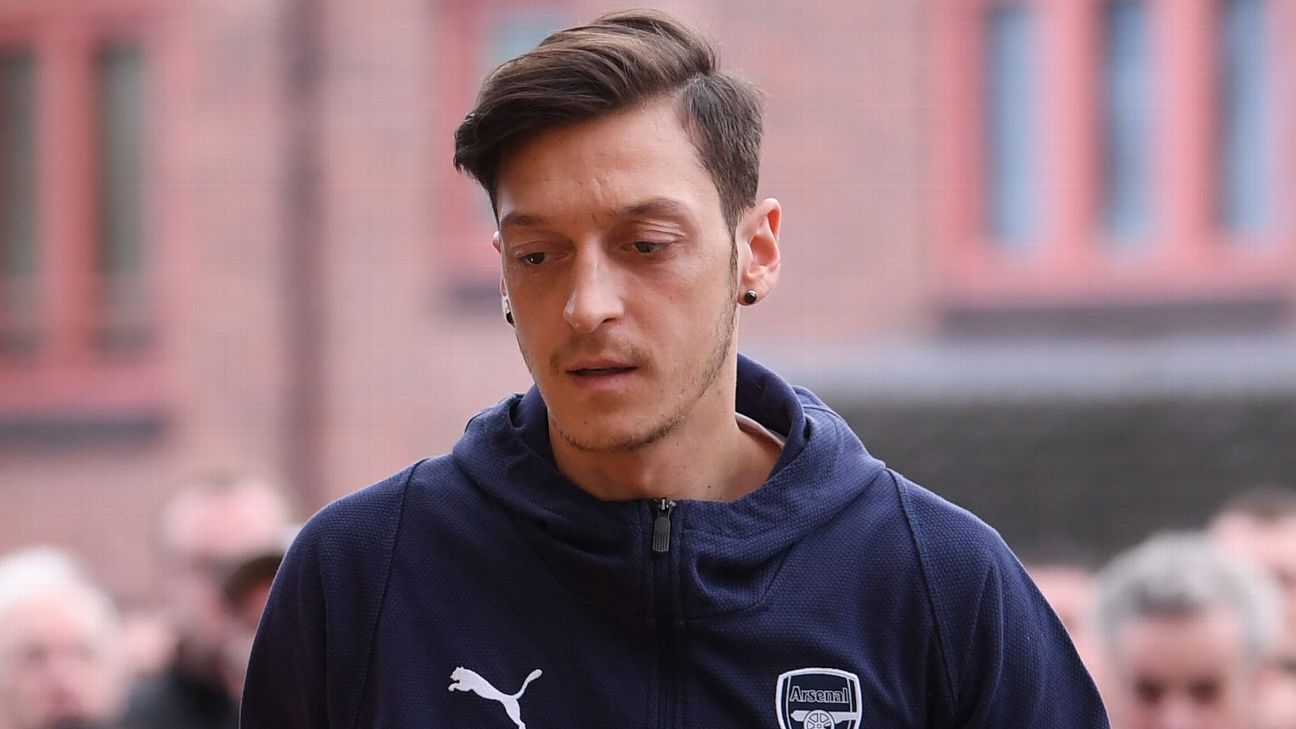 Mesut Ozil (30, 2021)
OGDEN: "Get rid of him. I'd even take £10m just to get his wages out of the club. He's such a drain, he's all flair and no effort and is obviously not a player Emery rates."
MARCOTTI: "You're on the hook for another two seasons of massive wages, so I don't think anybody is going to buy him, and he seems content in London. I agree, though: A change of scenery would be best, even on loan, but unless Emery freezes him out or he takes a pay cut, it's not going to happen."
VERDICT: Sell if you can.
Henrikh Mkhitaryan (30, 2021)
OGDEN: "He doesn't do enough and games seem to just pass him by. He's not going to make a difference and he's on big wages. If you can't get rid of Ozil, get rid of him. Maybe you can get up to £20m."
MARCOTTI: "I'd sell him for the right price but I doubt, given his wages, that Arsenal will get that. So best to try and make it work with him. Emery seems to like him, and you have enough other issues to address."
VERDICT: Mixed.
Alex Iwobi (23, 2022)
OGDEN: "I find him frustrating as he hasn't really developed since coming on the scene. I guess he stays by default; you can't sell everybody."
MARCOTTI: "The problem is that you want to rebuild but you have very few sellable assets. He's one of them and I'm not as down on him as Mark, but unless you get big money you keep him around."
VERDICT: Keep, unless you get a big offer (north of £30m).
Reiss Nelson (19, 2022)
OGDEN: "He has a bright future. Keep him and give him a chance to show what he can do in preseason."
MARCOTTI: "He started out great at Hoffenheim and then fell away a little bit, but I agree, he can definitely contribute off the bench next season."
VERDICT: Keep.
FORWARDS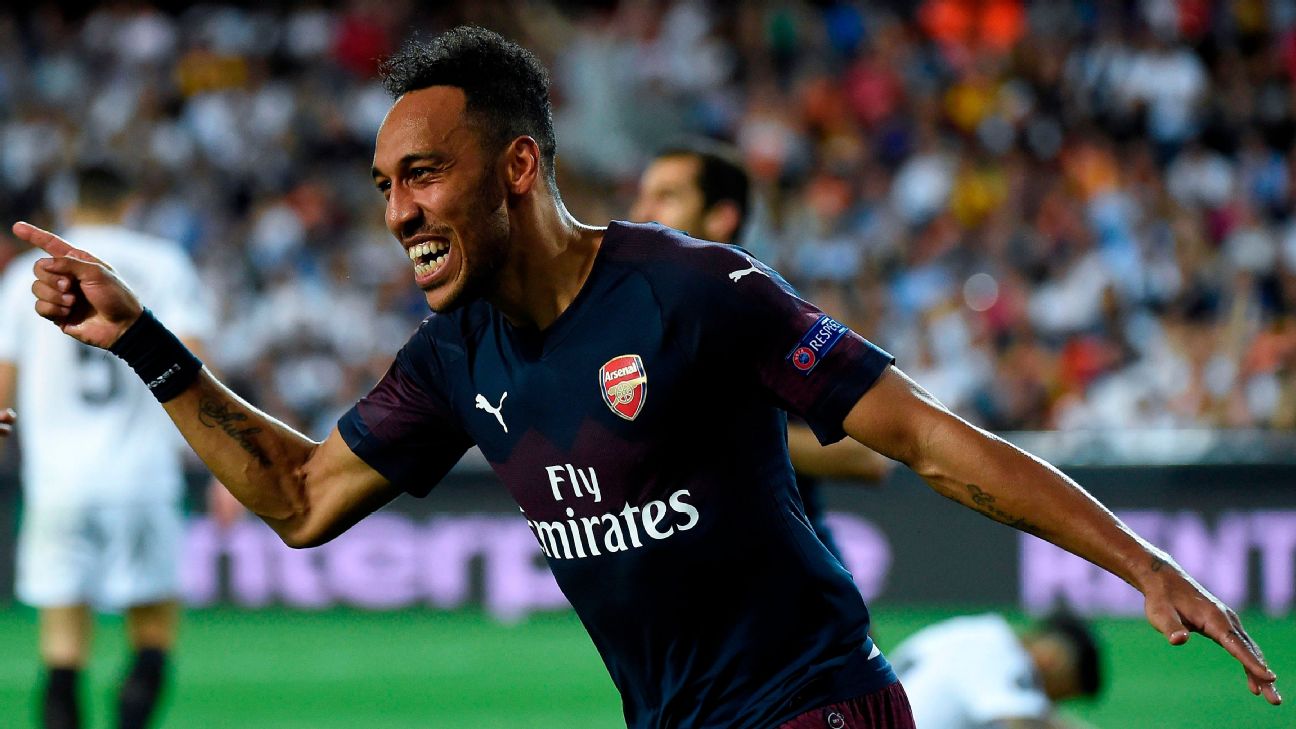 Pierre-Emerick Aubameyang (29 years old, contract expires in 2022)
VERDICT: Keep.
Alexandre Lacazette (28, 2022)
VERDICT: Keep.
Eddie Nketiah (20, 2021)
VERDICT: Keep and look to extend.
Danny Welbeck (28, 2019)
OGDEN: "I would have given him another season rather than releasing him as they did. He had a bad injury, but he's an experienced player and a good guy in the dressing room."
MARCOTTI: "I thought the way it ended was harsh, but you don't want him to stand in the way of other players who need minutes."
VERDICT: Mixed.
Takuma Asano (24, 2020)
VERDICT: Sell, if not loan.
OVERALL ASSESSMENT
Top of Arsenal's shopping list has to be an elite central defender, ideally one who is equally comfortable in a back four or back three. You'll need an alternative at left-back to Kolasinac, too, because he struggles in a back four (unless you take the cheap option of giving Monreal another season). If Ospina goes and Emery decides he doesn't trust Martinez as a backup, they will need a viable reserve keeper, too.
Central midfield is fine, as are the strikers, but you could use another option in attacking midfield given Ramsey's departure and the uncertainty surrounding Mkhitaryan and Ozil. In a perfect world, you'd shift one or both but that's nearly impossible given their wages.
Arsenal's financial situation isn't great, though the great exodus of two years ago and new deals with Emirates and Adidas should get them another £60m. So you can imagine a net spend of £60-80m this summer. Ordinarily you'd boost this with sales, but as we wrote earlier, there are very few guys who can fetch any serious money.
The alternative is rolling the dice and sacrificing a Torreira or an Aubameyang if you can get a massive fee and then using that to secure three quality players. But that's a risky proposition and probably not advisable.