Rocco Commisso was twelve years old when he emigrated from his native Calabria, locating in the toe of the Italian boot, to New York City. His quickly became an immigrant success story: Academic excellence in Catholic high school, a full academic scholarship to Columbia University and then a blazing career in finance and telecommunications which saw him become a billionaire several times over.
He has long been passionate about soccer — he was an all-American in college and Columbia's stadium is named after him — and acquired the New York Cosmos in 2017. Last week he went a step further, acquiring Fiorentina, the club of Gabriel Batistuta and Kurt Hamrin, Giancarlo Antognoni and Roberto Baggio, in Italy's Serie A.
ESPN FC caught up with him in Florence.
Q: So after Jim Pallotta (Roma), Zhang Jindong (Inter), Joey Saputo (Bologna) and the Singer family (Milan), Serie A has another overseas owner. Only the Premier League, where more than two-thirds of the clubs have foreign investors, has more outside investment. Is that because they're seeing a growth opportunity?
Commisso: First of all, I hope you distinguish me from everybody else. I'm Italian, I was born in Italy. I think it's the first time in the history of Italian soccer that an immigrant has returned to invest his money but it's true, whether it's the stadiums or the viewership, we're more than one step behind the Premier League and that's the standard we should shoot for from a business standpoint. But the potential is there and if we get the right people, we have the opportunity to reach that level. That's why I believe strongly the Italian game is on its way back.
Q: You had been trying to invest in the game for a long time…
A: Yeah, for about 20 years, though I'm glad I didn't do it 20 years ago or even 10 years ago. We had opportunities at Roma, at Juventus for a minority stake, at Fiorentina two years ago and then, last summer, we look at Milan and you know what happened there with Mr. Li [Li Yonghong refused Commisso's offer and became insolvent. The company was taken over by Elliott Management and the Singer family, his biggest creditors]. People also called me from England, Belgium, Switzerland, France… once my name got thrown around, plenty came. But Fiorentina felt right. And we ended up closing the deal in record time.
Q: FIFA President Gianni Infantino said last week that while there's money all over the world, especially in Asia and North America, investors are flocking to Europe. He said he hopes that gets rebalanced over time so the game can grow everywhere. In fairness, you did try to invest in North America first…
A: Yeah, three years ago I bought the Cosmos and I hoped it could help change American soccer. Instead, I got screwed over. I played my first game on April 1 and on September 1, [the US Soccer Federation, or USSF] relegated the whole league [the North American Soccer League, or NASL] to division four. They didn't give me any time to get to work and that's why I followed up with lawsuits.
[Editor's Note: during Commisso's time as New York Cosmos owner, he served as Chairman on the NASL's Board of Governors and oversaw two lawsuits, one filed against the US Soccer Federation for antitrust violations when the NASL's Division 2 status was revoked, and another against USSF's directors alleging conflicts of interest. He also offered to fund a revamp of the NASL that would help it meet the league standards set by the USSF. Despite extending the deadline, the offer went nowhere.]
I also offered to raise half a billion dollars, half of it my own money, to help develop the game in the United States and all I asked was the same opportunity to grow the league that Major League Soccer got. And I got nothing…
In my opinion, there's a provincialism in American soccer and it has hurt the game in the U.S. as a result. I feel strongly that promotion and relegation has to be implemented there. The payrolls, the TV rights, in the U.S., both are peanuts. And remember, soccer has been around in the U.S. for more than 100 years… it's clearly not working.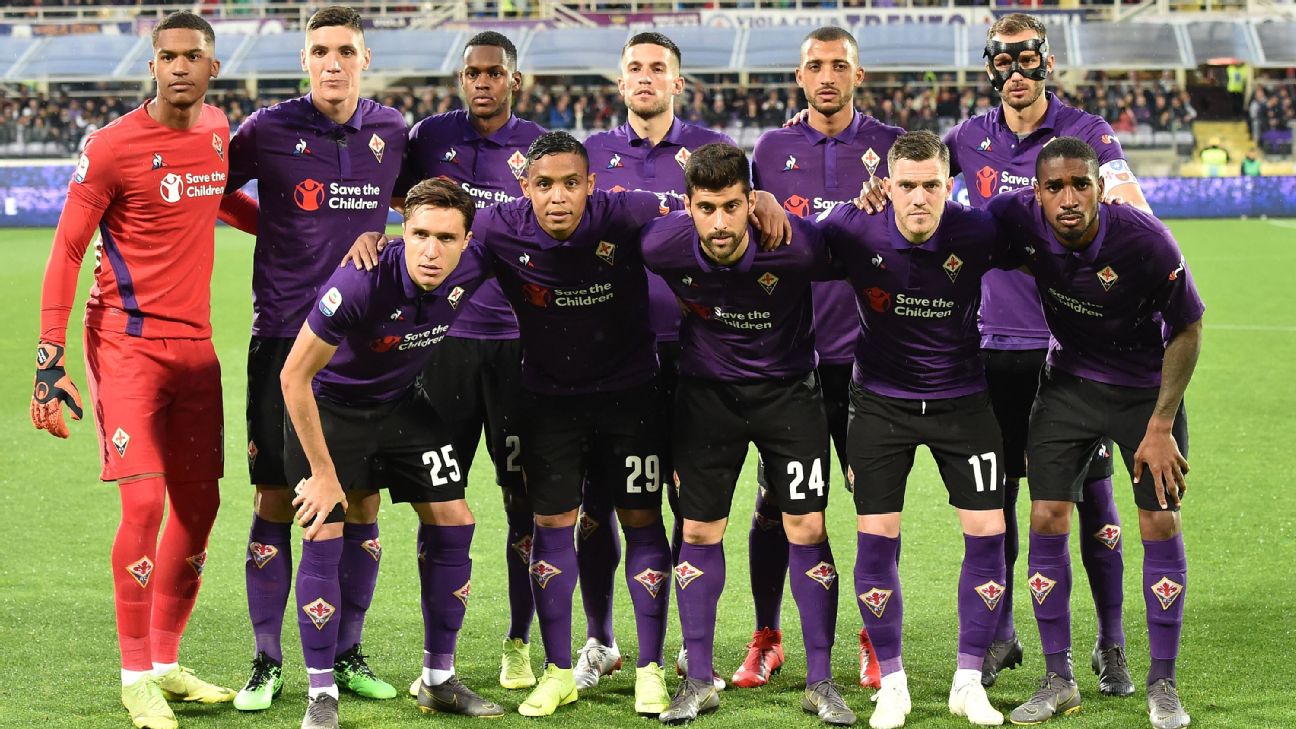 Q: Last season, Fiorentina had the second-youngest squad in Europe's Big Five leagues. They were eighth as late as February but then the bottom fell out and they failed to win any of their last 14 games, narrowly avoiding relegation. What did you just buy and what are your plans?
A: I see a lot of overall potential but frankly, I'm the sort of guy who likes to underpromise and overdeliver. I look at this the way I look at my own company, Mediacom. Sometimes different leadership with the same personnel leads to different results.
I'm not going to pretend I'm a soccer expert but I would hope with the right commitment we can produce a better result, even with the same players. We're going to take it one step at a time. I may have to make managerial changes and I'm considering those decisions as we speak. [Editor's Note: since this interview was conducted, reports suggest Vincenzo Montella will remain as Fiorentina manager.]
Look, we did this deal quickly, we didn't sign a letter of intent and then close it three months later after doing all our due diligence. I've taken some risks and I'm OK with risk. What I can tell you is I'm very happy with what I have and that it's going to take time.
Q: It's also going to take time because Financial Fair Play rules mean you have to grow organically. You can't just blow hundreds of millions on new players…
A: Yeah and that's one thing I find wrong… It's a vicious circle. You can't invest unless you generate more money, and you can't generate more money unless you buy better players. But you can't buy better players unless you invest. I hope UEFA finds a way to help people who want to put in money.
Q: In the meantime though, you're free to put in money into a new stadium. The previous owners, the Della Valle brothers, tried for a long time to get one built. What's your plan?
A: We'll see. But what I can tell you is that I'm 69 years old, I can't wait 10 years…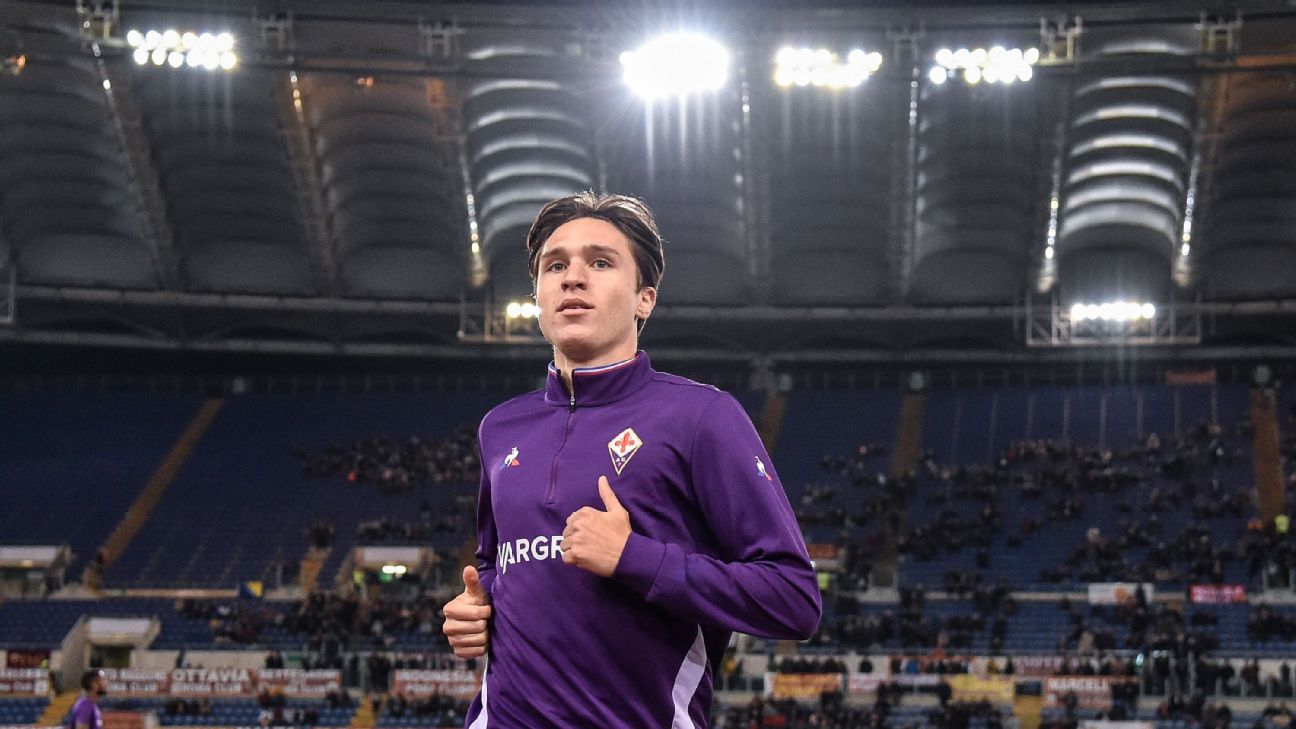 Q: What about the squad? Federico Chiesa has already been linked to Juventus…
A: My intention is to keep him. I don't want to turn Chiesa into another Baggio [whose move from Fiorentina to Juventus in 1990 infuriated supporters]. I've been assured there is no deal in place for him to leave. It's my intention to make sure he stays. We also hope to increase the number of players on the national teams, both young and senior, including the women's national team. Roberto Mancini has done an outstanding job in bringing the back the Azzurri from the abyss.>/p>
Beyond that, I'm here to learn. First and foremost, I need to learn about the club and the players. We need time to grow, to invest, to spend money in the right way. It can't be done overnight. What I want is a scenario where when I go to the stadium, the fans are proud of their team and the work we did. Little by little, we're going to make it work. They say Florence is a demanding city? Sure, but so is New York… What I can assure fans is that I'm certainly not going to do what Mr Li did [in Milan]…
Q: One last thing. It has long been reported that you're a Juventus fan…
A: Look, I'm deeply in love, deeply and passionately, with the Italian national team, OK? More so than any club in Italy, including Juventus. But now I'm a Fiorentina guy and I've got to change the way I view life. And this club has already welcomed me with open arms and given me goosebumps…