The Premier League's big six have made a slow start to the summer transfer window, with only Manchester United adding to their squad since the end of the season with the £15m signing of young Swansea winger Daniel James.
Finding the right player at the right price is now becoming a challenge for even the biggest and wealthiest club. But if money was no object and the leading teams could make one signing to transform their starting XIs, whom should they go for?
With the transfer market likely to accelerate at the end of this month, ESPN FC has identified which player would make a big difference to each of the Premier League's top-six clubs.
MAN CITY: Liverpool left-back Andrew Robertson
Pep Guardiola's Manchester City squad is the strongest and deepest in the Premier League, if not the world, and improving a team which finished last season having won all three domestic trophies will be no easy feat.
But if there is one weakness in Guardiola's team, it is at left-back, where Benjamin Mendy's injury problems since signing from Monaco two years ago have forced the City manager to try all kinds of solutions. Mendy has made just 17 Premier League appearances in that time, with Guardiola having tried Fabian Delph, Aymeric Laporte and Oleksandr Zinchenko in his stead over the past two seasons. Guardiola, though, wants to solve his left-back problem for good this summer to ensure that City are as formidable as possible at the back.
Enter Andrew Robertson. There is no better left-back in world football than the Liverpool defender, both in terms of his defensive discipline and ability to contribute going forward.
The Scotland captain was signed for a bargain £8 million from Hull City in 2017, but Liverpool would now want at least £100m for the 25-year-old if they were to even contemplate letting him go.
The chances of Liverpool selling Robertson to anybody, let alone City, are remote, but if Guardiola could get any player in the world to make his team even better, it would be the former Dundee United defender who has just helped Liverpool to Champions League glory.
LIVERPOOL: Man City midfielder Kevin De Bruyne
Jurgen Klopp, with the help of Liverpool's transfer committee, has transformed his side over the past two seasons, with goalkeeper Alisson and centre-half Virgil van Dijk banishing previous concerns over those two key areas of the team.
Going forward, Liverpool are also formidable with Mohamed Salah, Sadio Mane and Roberto Firmino combining to form one of the most devastating attacking trios in the world. But the one area where Liverpool could improve is in midfield, where Klopp's team lacks a box-to-box player in the mould of Steven Gerrard, who can turn defence into attack with either his passing or running with the ball.
In that respect, Kevin De Bruyne would be the perfect signing for the European champions and a player capable of enabling Liverpool to take the next step towards winning the Premier League. De Bruyne is a major figure at Manchester City and the Belgium international is unlikely to be sold anytime soon by the club, but if Klopp could build a profile of the player who would make the biggest difference to his Liverpool team, it would be De Bruyne.
CHELSEA: Real Madrid winger Eden Hazard
If one player was the difference between success and failure for his club last season, and in the years preceding that, it was Eden Hazard at Chelsea.
The Belgian forward was an unqualified success at Stamford Bridge after rejecting offers from Manchester City and Manchester United to complete a £32m move from Lille in 2012. But the completion last week of his transfer to Real Madrid, for an initial £88.5m which could rise to as much as £130m, has left Chelsea without their talisman at a time when the club faces a two-window transfer ban.
U.S. international Christian Pulisic has already been signed from Borussia Dortmund to help fill the void left by Hazard's departure, but if Chelsea could sign any player in the world to ensure they remain competitive at the highest level, it would be the man they just lost, Hazard.
The 28-year-old's departure could hurt Chelsea as much as Cristiano Ronaldo's exit from Manchester United and Thierry Henry's move from Arsenal did, so the ideal scenario would have been for the club to keep him for one more year.
No other player out there, be it Philippe Coutinho or Antoine Griezmann, could be relied upon to make as big a contribution to Chelsea as Hazard did.
TOTTENHAM: Atletico Madrid forward Antoine Griezmann
Tottenham are at crucial stage in their development as a club with ambitions to become a Champions League powerhouse.
Their new stadium is finally open and they have just participated in their first Champions League final. But with doubts over the future of manager Mauricio Pochettino and key players such as Christian Eriksen and Toby Alderweireld, Spurs really need to show they mean business by landing a world-class player.
It is now 18 months since Lucas Moura was signed, the most recent player to do so with the club, but Spurs have the opportunity to make a statement by swooping for Atletico Madrid's Antoine Griezmann. The France international would be an upgrade on Eriksen if the Dane was to leave and would also show the likes of Harry Kane, Dele Alli and Son Heung-min that Spurs intend to challenge the biggest clubs for the top trophies and best players.
Barcelona are still the favourites to sign Griezmann, but the lure of London and the Premier League could turn the 28-year-old's head. On the pitch, Griezmann would be a major plus for Spurs, but off it, his arrival at the club would be a game-changer in how they are perceived.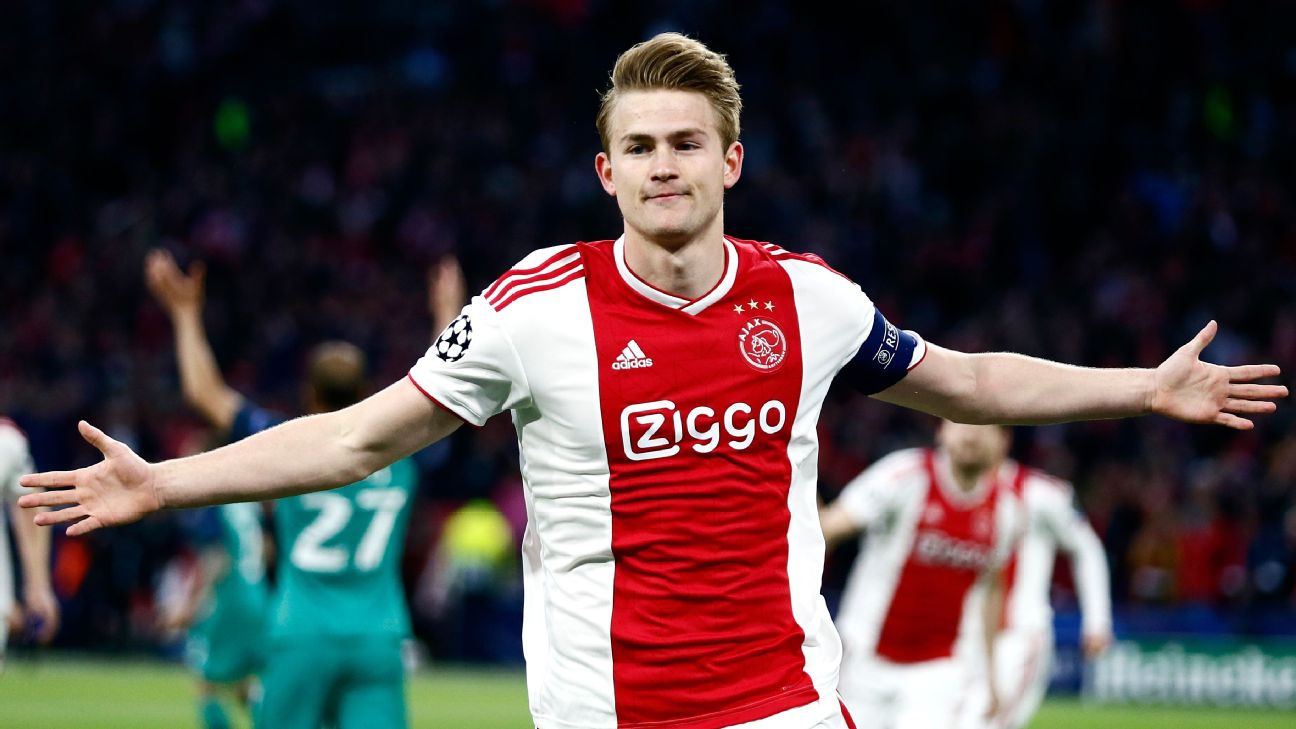 ARSENAL: Ajax centre-back Matthijs de Ligt
Europe's biggest clubs are all jostling for position in the race to sign Ajax captain Matthijs de Ligt, with Barcelona leading the chase ahead of Paris Saint-Germain and Manchester United.
Arsenal appear to be nowhere to be seen in the pursuit of the 19-year-old defender, but a move for De Ligt would send a crucial message to their rivals that they are determined to reclaim their status as one of the Premier League's most powerful clubs.
Unai Emery has made slow progress at the Emirates since replacing Arsene Wenger as manager 12 months ago, but the Spaniard has made attempts to address the team's long-standing defensive frailties.
Going forward, Arsenal remain a match for any team, but their ability to keep the ball out of the net continues to raise question marks over their trophy chances.
In signing De Ligt, Arsenal would be getting a young player with leadership qualities and robust defensive skills. He could provide Arsenal with the defensive rock and captaincy credentials that the club once had with Tony Adams and would also show that the club finally realise that attacking flair alone does not win trophies.

MAN UNITED: Real Madrid centre-back Sergio Ramos
The reality facing Ole Gunnar Solskjaer at Manchester United is that he could improve his team in every position this summer if he had the funds and scouting network behind him to do that. United are in a mess right now, with too many underperforming players and a lack of on-field leaders contributing to them finishing sixth in the Premier League last season.
But while United need an injection of quality in all areas, they also need strong characters to help knit it all together, and no player would make a bigger difference in that respect than Real Madrid captain Sergio Ramos.
Defensively, United were shambolic last season, conceding 54 goals in 38 league games, and they desperately need a leader at the back to take charge. Ramos would bring the qualities of a John Terry or Vincent Kompany to United's defence and dressing room and, even at the age of 33, he would vastly improve the back four.
United have seen too many big characters, such as Rio Ferdinand, Wayne Rooney, Nemanja Vidic and Zlatan Ibrahimovic, leave without being replaced in recent years, so a player like Ramos is exactly what they need.