SAINT JULIAN, MALTA — The European Clubs Association (ECA) met in Malta over two days to discuss what is bound to be one of the most impactful topics of the next few years: reform of European competitions. It's going to be a long process, involving the ECA, the leagues, the federations and, of course, UEFA who ultimately get to decide.
Here's a Q&A to assess where we are.
Q: Wait … reform? It's that souped up crazy pro/rel Champions' League proposal that you wrote about and didn't like, correct?
A: Fundamentally, yes. At least, that's an initial rough draft. Things have moved on a bit since then and the as-yet-unnamed third-tier competition will actually have 64 teams instead of 32. So we'll have 128 teams playing European football.
This week, ECA said it's actually a far more holistic setup than previously reported and that they got a raw deal with the sort of coverage it received. Andrea Agnelli, the ECA president (and chairman of Juventus), said he was "disappointed" with the backlash and the fact that media focus was placed on the fact that teams that do well in the Champions League — "well" being defined as finishing top-six in a group of eight in the original incarnation — would be guaranteed places in next season's competition, as well as the groups of eight.
In fact, he said, the changes are mostly about helping leagues outside the Big Five grow and stay relevant.
– When are the Premier League fixtures published?
– When does the new Premier League season start?
– Who has qualified for Europe from the Premier League?
– When does the transfer window close?
Q: What? The big clubs get guaranteed access and he says it's not about that? He claims it's not about them generating more money to line their pockets?
A: "Whether it's the current system or the future one makes little difference in terms of access to a club like Juventus," Agnelli said, adding that if it were up to him and his club interests, he'd champion a closed, NFL-style, franchise-based super league but as president of ECA, he has to look out for his members. Others pointed out that the likes of Real Madrid, Barcelona and Bayern are going to always qualify anyway. They claimed that the real driver behind this was helping clubs outside the "Big Five."
Dariusz Mioduski, owner of Legia Warsaw, said the current system was "broken" and "will only lead to more polarization between rich and poor." He added that money was only going to flow to the "Big Five" and "our leagues will die." Ajax CEO Edwin Van der Sar and his counterpart at HJK Helsinki, Aki Riihilahti, echoed this sentiment. They insisted that it really was about the second and third-tier European competitions, because they allowed more clubs to play competitive football and develop that way.
But, of course, those guys are all ECA vice-presidents and other ECA members felt rather differently. Peter Peters, the Schalke CEO, said nearly all European clubs were against the plan. "When we arrived, we were told it wasn't written in stone. After today, we can say we're starting over with a blank page." Wanja Gruel, of Young Boys, said the "broad majority" of ECA members were against it, and Lazio's Claudio Lotito said the reforms "must be stopped."
So yes, there's a ton of opposition even within ECA ranks. And that's before we get to the leagues.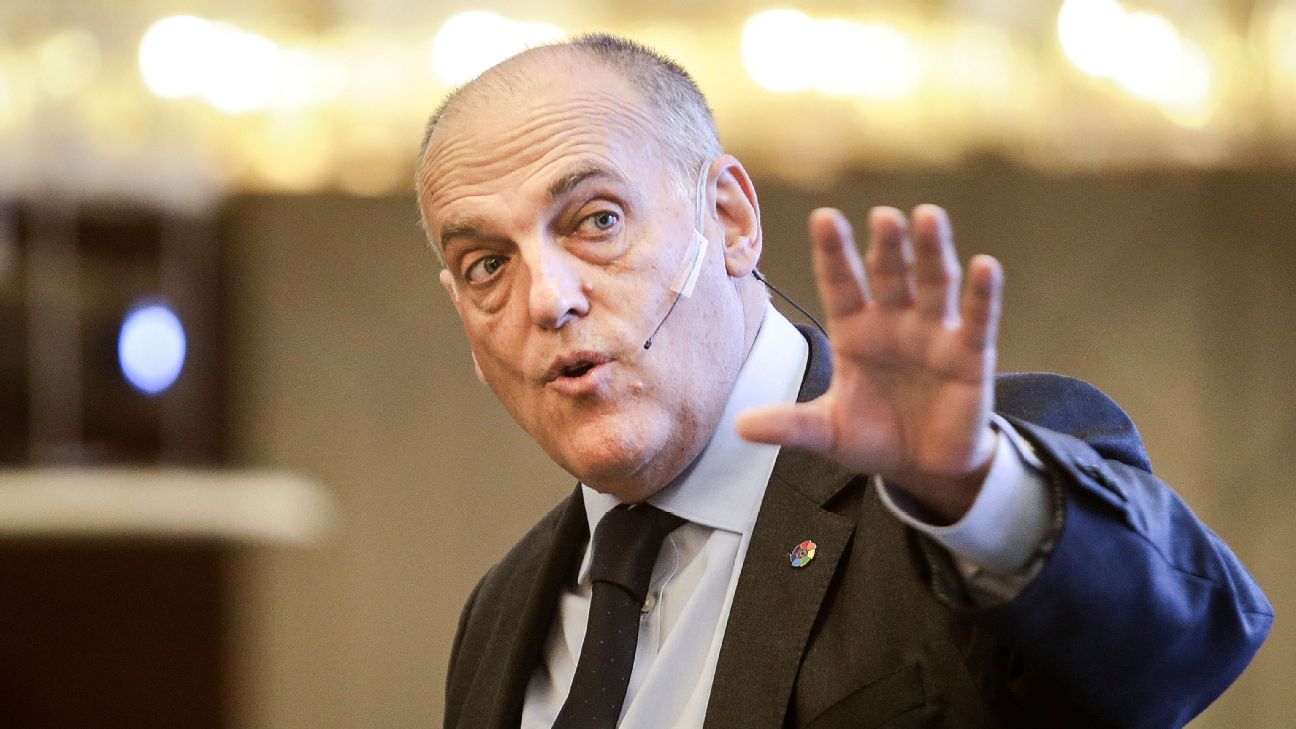 Q: I'd assume they're opposed?
A: The big ones certainly are — you only need to listen to Javier Tebas of La Liga to understand that. But so are many federations and even the French president, Emmanuel Macron, weighed in, talking about the "need to defend the current model." As for the fans, I'm not sure they've been consulted, neither as supporters nor as "customers."
Q: What do you mean?
A: That's one of the issues here. They haven't done any kind of study to show that this would grow the pie and by how much. On the contrary, both La Liga and Serie A (to name but two) have released studies that purport to show that league revenues would decline by 30-50%.
Obviously, take these studies and projections with a grain of salt. No matter how prestigious the folks compiling them may be, they weirdly often align with the desires of who is paying for the study. But it's pretty indicative of the ham-fisted way ECA's leadership has gone about this that they didn't even think of projecting some numbers as a way to win support.
Agnelli said they would do their research down the road because to have an accurate valuation you need details and this concept is still embryonic. But he did say that "the most expert figure in our board is [Manchester United chairman] Ed Woodward and he said that if we're good in getting the right balance we can hit growth in the market without detriment to the domestic leagues." Frankly, this sounds a bit flimsy and less than enthusiastic.
– FIFA Women's World Cup: All you need to know
– Full Women's World Cup fixtures schedule
Q: I still don't get why some of those guys from Legia Warsaw or Helsinki are backing this. Won't it make it harder for them to play in the Champions League?
A: Yes, but that's not really what they're thinking about. The reality is that the market place is so polarized right now that they'd just be happy with some European football. "We get one or two teams in, they play one preliminary round and they're out," Riihilahti said. "It's about a greater concept here: [it's about] giving us a chance to play against others at our level and grow that way."
Mioduski said that it wasn't the Champions League that was making every league outside the Big Five irrelevant — it was the Big Five themselves. Why should people watch, say, Poland's Jagiellonia Bialystok when they can catch Real Madrid or Liverpool on TV every single weekend? And to be fair, you kind of have some sympathy for them. I'm just not sure that the way to resolve this is the proposal ECA came up with though the third competition, which UEFA already green-lighted anyway, would probably help.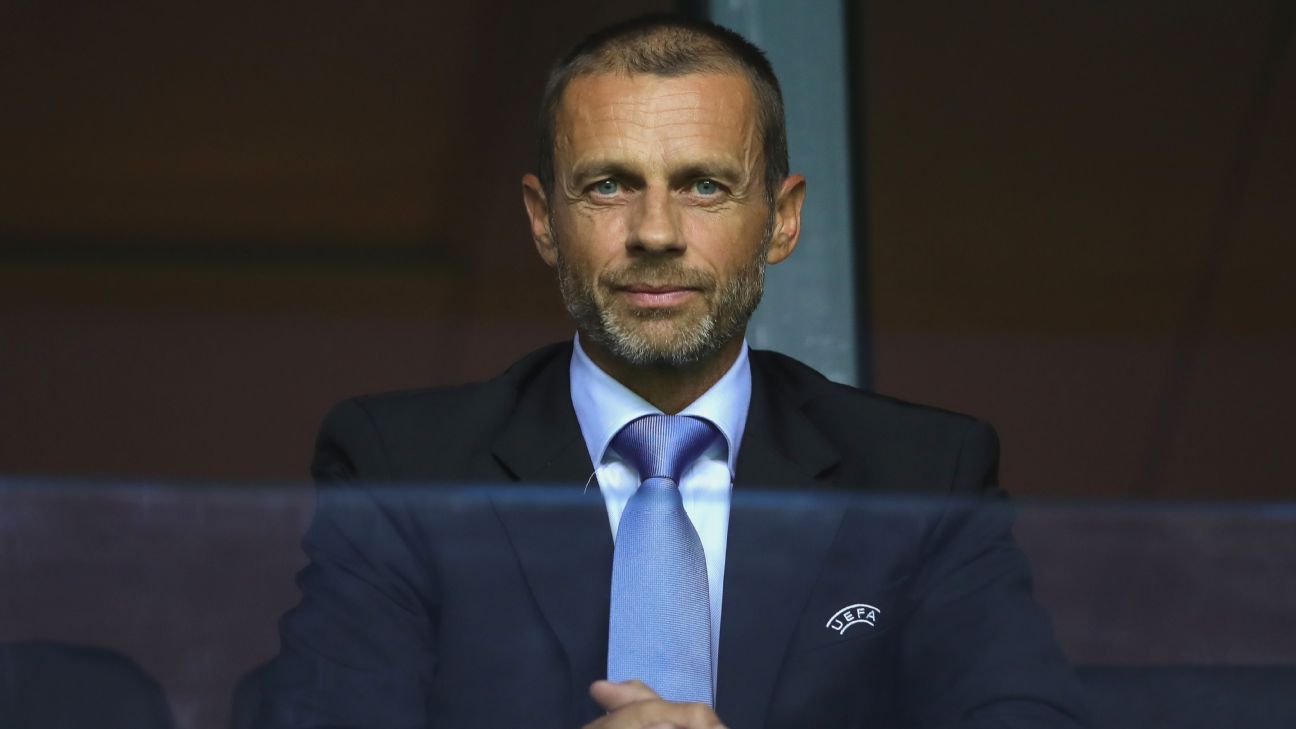 Q: Where are the Premier League clubs in all of this?
A: Well, the league as a whole is strongly opposed to this, as you can imagine. They're especially not thrilled about the eight extra games in the group stage or the prospect of playing on weekends. Individually, some of the big clubs are open to it if it benefits the bottom line, but overall they're not overly bothered since they earn far more from their domestic league than from the Champions League.
Take Tottenham: Even with their run to the final this season, they'll still make nearly twice as much from the PL. What's more, they're not convinced that this version of the Champions League will generate that much more money. In fact, they're not sure media rights will continue to grow overall, but I guess that's a discussion for another time.
Q: So what happens next?
A: Considering the backlash to it from almost all quarters, certainly the original incarnation seems dead in the water. Even Friday's pleas about the big clubs from smaller leagues needing this is bound to fall on deaf ears. And Agnelli conceded that it was just the beginning of a consultation process. UEFA will host trilateral talks with the leagues and ECA in September and we'll have a better idea.
UEFA president Aleksander Ceferin has made it clear that he wants an open process and won't take sides until there are firm proposals that both the clubs and leagues can agree on. That could take a long, long time.