An hour after Girona's final game at Estadi Montilivi, the kit man was still going back and forth from the dressing room to a van parked outside the ground, making his many trips in silence, lugging bag after bag and stopping just once to embrace the security guard, a look of sadness on their faces. Neither of them said anything; they didn't need to. Watching him go and looking at the overall scene, it was hard not to see it as a case of packing away the first division. Defeated by Levante, it was just about over: They were on their way back to the second division.
By that point, the last player had gone, sobbing as he went. Captain Alex Grannel had been in tears too, apologising for what had happened. And what had happened, the club's sporting director Quique Carcel later said, was a "total failure." In the news conference, coach Eusebio Sacristan struggled to talk. "I failed everyone," he said, his voice cracking. After a few questions, the press officer asked: "OK?" In the small room, the journalists mumbled OK — no one had the heart to keep him there any longer. It was dark outside, and there was nothing much he could say.
At the full-time whistle, Girona's owner Pere Guardiola, brother of Pep — yes, that Pep — had gotten up from his seat in the main stand and made his way downstairs, defeated. His second season — and the mighty City Football Group's second as part-owners and investors, the club just one of many connected to Manchester City through that holding company — had ended in relegation. Girona had one more game to play, but it was over. No one was clinging to a potential miracle, and ultimately, it never came. A few days after the season ended, Eusebio resigned, his reputation damaged. He walked away, demanding nothing. He was a good person, everyone agreed, but maybe not a good manager — at least not for this team. He could have been sacked sooner: Girona should never have been in trouble but won just one of their last 10 games.
"No one expected to go down," the sporting director said.
— ESPN FC's Full Champions League Coverage
— Ogden and Marcotti: Man City keep or dump
This was only Girona's second-ever season in the Primera Division: Three times previously, they had been on the cusp of coming up, but it didn't actually happen until 2018. Now, in 2019, they were on their way back down. On one level at least, that was entirely normal. Leaving the stadium that night, you looked at the temporary standing at one end and wondered if it might be taken down soon. Girona had doubled the number of season-ticket holders, but could that be sustained in The Segunda? This is not a big football city. Or, at least it wasn't. They had hoped to change that; now, maybe, they will see if they actually did.
In a news conference a few days later, Carcel said that relegation had always been a possibility, and everyone knew it. He compared the situation that Girona found themselves in to where they'd been five years earlier, which on the surface, at least, was true but didn't make it easier to take in that moment. Some didn't entirely agree with that mindset; they also had doubts about where this would go now. "What did you want, everything to be flowers and violets?" Carcel said. "We have to be humble enough that this could happen to a club with the budget and history of Girona."
Sure, but not to a club with a budget and a history of Manchester City.
That was the doubt lingering in some of the criticism and the fears: doubts that focused on their past, their present and particularly their future. Would Man City still care now? Had they cared enough before? What had Girona gained? Would they now lose all that? What had City gained? What, in fact, did City really want from their ownership of Girona anyway?
Since last summer, Pere Guardiola has owned a 44.3 percent share in Girona; the Manchester City Group own a further 44.3 percent, although the relationship goes back further and deeper with collaboration at every level from finance to football. Carcel talks to City sporting director Txiki Begiristain daily. Since buying into the club, City have been a partner, but a less active one: Carcel and Nacho Mas run the club alongside president Delfi Geli, although big decisions go back to Manchester; there are also English members on the board and the staff. Guardiola, meanwhile, is involved on a more day-to-day basis.
There is investment — almost €3 million was spent on stadium renovations last summer — but their budget has not become huge, remaining below €50m. This is not a club that has suddenly started spending nor, indeed, do City want it to be. In footballing terms, when seen through the prism of the footballers themselves, the contribution has not been enormous. Outside critics tend to assume that City prop Girona up with players, but that's not really the case. If not yet, some assume, it will be the case one day — although that is yet to be proven either. Their new reality will surely interrupt here.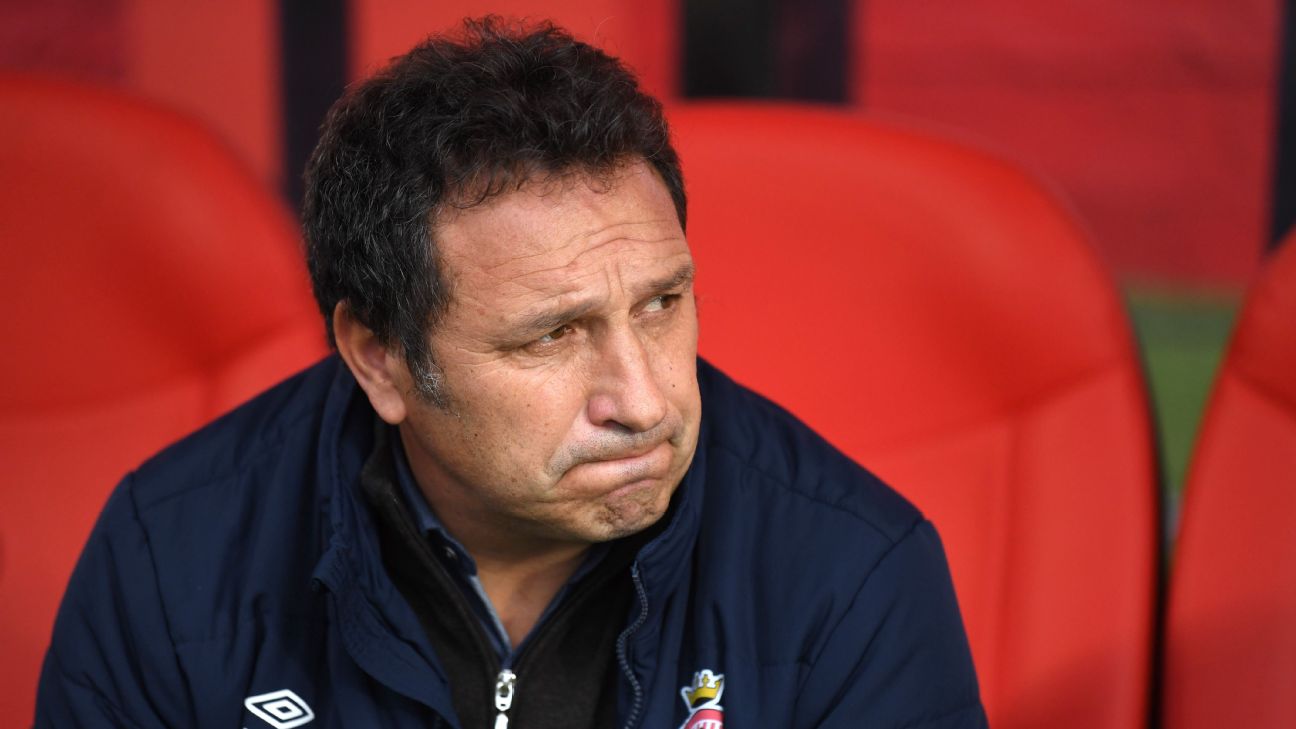 When Girona signed talented winger Patrick Roberts on loan, his arrival took the number of City players who had arrived at Girona to 10. Yet look at the current squad and only three are City loanees: Douglas Luiz, who started 16 games, Aleix García (20) and Roberts (six). Most are players sent to Girona because City request them to be, although Luiz was an example of one who arrived after a proposal from Girona. Nor is there any guarantee as to whose voice holds sway. Girona would have liked to have kept Pablo Maffeo, for example, but City instead sold him to Stuttgart in the summer.
There were other changes that pose questions about the relationship. Pablo Machin, the previous coach, departed — his choice — and his replacement was Eusebio, a committed Cruyffist, very much in line with Guardiola and City's vision. The squad, Carcel admitted, had been "made" for Machin. Now someone else was in charge with different ideas, ones that might fit better with the aims and objectives of their parent club, making Girona a more natural fit for their players and a finishing school of sorts. Some asked if this was done to suit them or to suit City, and it was a legitimate enough question. By the end of the season, even more so.
Roberts, in theory, fit that new style: Carcel had admitted that while they had watched him for a while — and when it comes to City players, it's more than just watching them; it's knowing them, and everything about them — in previous seasons there might have been no place for him. Now, with Girona going from a 3-5-2 to a 4-3-3 formation, there was, or at least there was supposed to be. As it turned out, Roberts played only rarely, momentarily showing huge promise only to suffer an injury and slip out of the team. By the end, the experience was a long way from the way he had imagined it would be.
That was true for all of them. Under pressure, Eusebio shifted, muddled, and never found a solution or any real stability, Cristhian Stuani aside. There was none of the clarity that Machin had, and only glimpses of his ideas. There were only glimpses of Eusebio's too, in fact. There were injuries, although that can hardly serve as an excuse, and a team that wasn't mentally prepared for a relegation fight. The reinforcements that arrived in the winter, constrained by budget, were not the ones they chased at first. Those that did arrive didn't exactly convince. Seydou Doumbia, anyone? Relegation was the result of all of that. City ended the season celebrating a domestic treble. Girona ended theirs in tears at being relegated.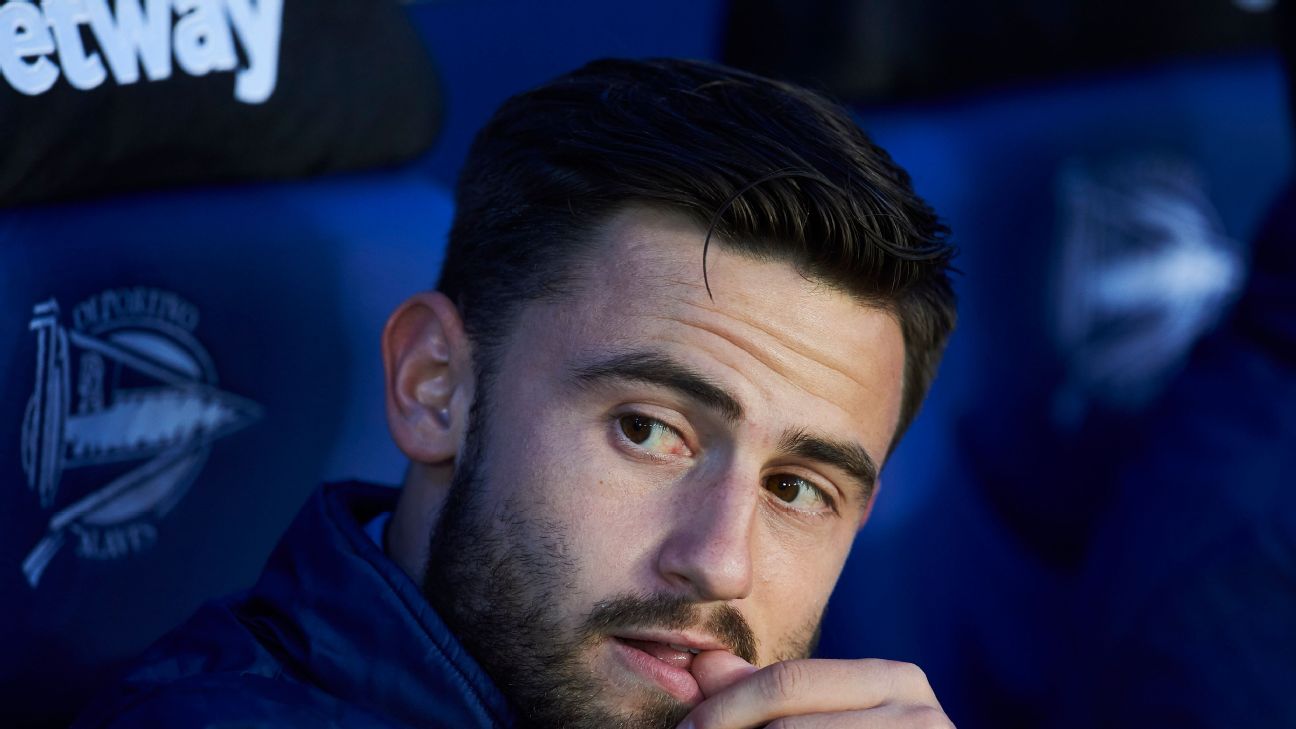 Some feared that City might soon be gone too. It was natural that some asked: What good are Girona to them now? Might they abandon ship? Others wondered if they were that bothered in the first place. Did it really make any difference? Could they have done more? The way that relegation hit Guardiola, watching sadly as that last game at Estadi Montilivi unfolded before him; his hands-on role, his identification, showed that he cared. He's very much on top of things. He feels the club as very much his, one close observer says. Carcel, even more so. "I will never forgive myself," he said.
Relegation comes at a cost, although a parachute payment likely to be in the region of €10m will help. Girona will be among the richest teams in the second division, well-placed to seek promotion again, yet their budget will drop from €48m to something closer to €18m. They have 17 players on their books for next season, but some of those will depart, including maybe their captain.
Man City, though, will not. Potential relegation was always a reality and assumed at the start. It's a step backward, and it hurts, but there is no intention to walk away or make drastic changes other than the all-important next coaching hire. There's faith still in Carcel, too.
"I feel fortunate to have the backing of the owners," he said. And there's an insistence that nothing has changed. As far as they're concerned, this continues, in the same trusted hands and with the same ideas in the mid- and long-term. In the short-term, they would like promotion, of course, but the structure will not be shifted to chase it.
Things do change, though. Girona have a budget to build a team to go back up. There's also still the City players they can bring in to supplement the squad. That, though, was always more limited than many assume and is more difficult now. A first-division team was a springboard for them, an attractive proposition, a place City wanted their young players to play. The second division appeals rather less, and City may see less value in loaning to the second tier. Or does it? On the flip side, those who do go will now get more minutes. It also opens up the possibility for U23 footballers denied the chance to play in a senior league to get the opportunity.
That's the club view; the player view is different, of course, and the players have to agree to the move. When Roberts joined in the summer, he admitted that the chance to face Madrid and Barcelona was a big part of his decision to join Girona. That chance disappeared the night Girona went back down and the kit man silently packed everything up and loaded it into a van.