Paxton Pomykal can't believe what he's just heard. With a look of disbelief spread all over his face, he tilts forward to see if the guy joining him for lunch is really telling the truth.
"Wait… Never? You've never seen Game of Thrones?"
With that, Pomykal, one of eight FC Dallas players that meets at teammate Jacori Hayes' house every Sunday night for grilling and Game of Thrones watching, proceeds to channel his inner FC Dallas coach Luchi Gonzalez by taking out a spiral notebook to draw up a Game of Thrones primer. The continent of Westeros, the Battle of Winterfell, Jon Snow, Cersei Lannister, White Walkers… it all gets sorted out by Pomykal in a matter of minutes. This all happen before the waiter shows up to take drink orders in this Plano, TX restaurant that's just a 10-minute drive from FC Dallas' home Toyota Stadium.
"I binged Game of Thrones a year ago, now I'm all in. You can binge it, but it's long. They're in season eight and each episode is an hour. That's like 70 something hours to get caught up," adds Pomykal with a slight shrug.
It sounds like a lot of work, but one gets the sense that Pomykal has a knack for making the difficult look easy. This is a 19-year-old with 17 first-team games under his belt who has an uncanny ability to play line-breaking passes, flight in an inch-perfect long ball and push the tempo from central midfield. It's no wonder that he has an affinity for fantasy on the silver and small screens; it seems to jibe with his creative playing style.
"I've always been into super heroes, medieval times. I'm a huge Marvel fan," says Pomykal as he puts the finishing touches on his Game of Thrones diagram. "I saw Avengers: Endgame the day it came out, I bought my ticket a month before and wore my Captain America shirt to the movies. I like the creativity of it, it's awesome to see dudes with superpowers, I think everyone is drawn to that. I know some people don't like how unrealistic it is, but I like it."
Fortunately for Pomykal, his HBO Go subscription will allow him to catch the Game of Thrones series finale in Poland where he will be with the United States Under-20 team getting ready for the upcoming U20 World Cup. For U.S. fans starving for something positive on the national team front, the tournament is an eagerly anticipated event. Rare are the times when a U.S. team bosses a game against Mexico at any level, but that's exactly what happened in last November's CONCACAF U20 final when Pomykal pocketed two assists.
With his Ahi Tuna Poke Bowl ordered, a smile creases Pomykal's face when that 2-0 win is mentioned; it was everything he lives for as a player.
"Going into a game like that you get so hyped. The fans are there, you know the importance of the game, the importance of winning. That rivalry moment hit me during the walkout. You see their jerseys, our jerseys, you hear both anthems. It's when you are both in the line and you're looking at each other, you're ready to go. That's the moment when I felt 'it's gametime.'"
The excitement on Pomykal's face is palpable when he talks about the U20 team. It's that unique moment in a player's career when he spends an extended period of time with peers all the same age. Pomykal relishes playing a vital role for the U20s, and it rubs off on teammates.
"I think he has that effect that when he squares someone up on the opposing team's defense, it gets our guys all on the front foot," said U.S. U20 head coach Tab Ramos to ESPN FC. "His personality is such that guys respond to his leadership on the field."
The U20 World Cup is also a platform for many players to make their name and draw suitors from Europe's top leagues. Pomykal is no different than any other aspiring 19-year-old player on the planet. He dreams of playing in a crucial Champions League fixture, maybe even for his beloved Arsenal –"Thierry Henry is my all-time favorite player," he adds.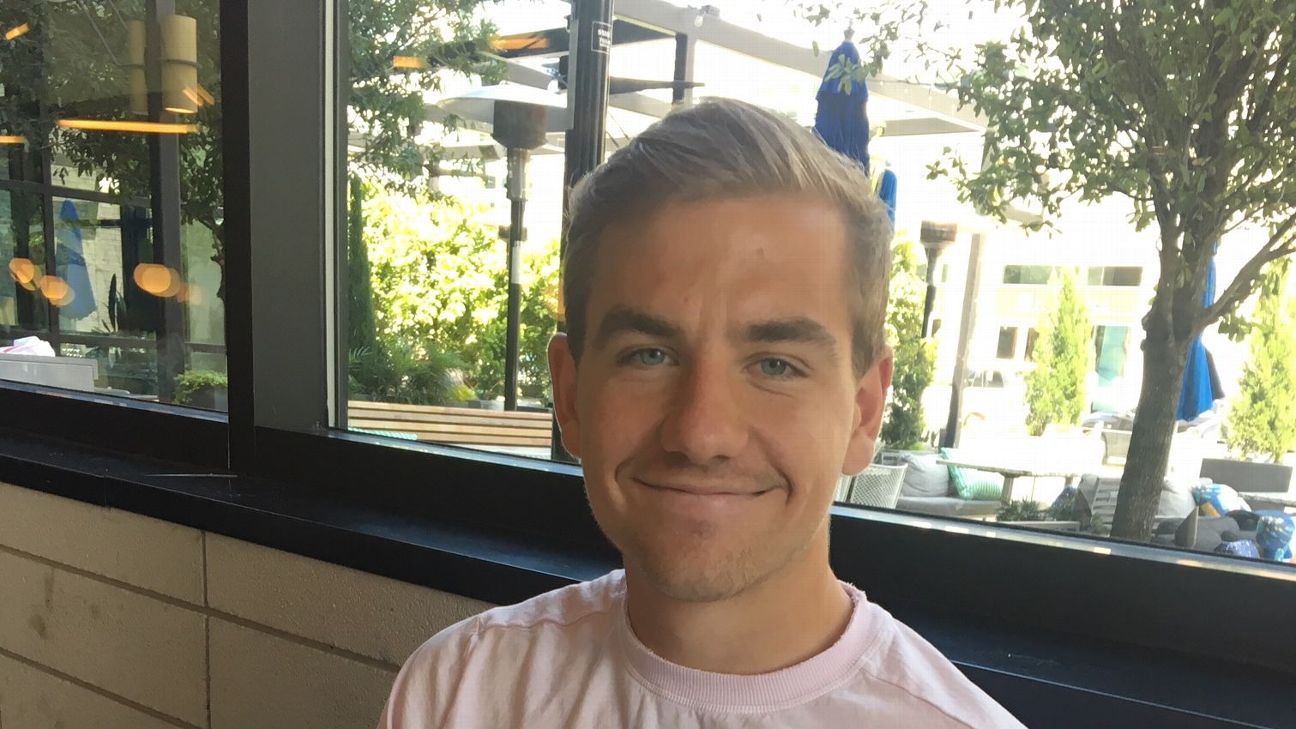 He wants to test himself against the world's best. He is even starting to garner attention from international media — Spanish newspaper MARCA called him "The American Frenkie de Jong". Yet at the same time, Pomykal feels no rush to make a European move. It should not be confused with Pomykal "being too comfortable" in MLS — a notion that riles American soccer fans. Instead, it is a strong sense of self.
"He's the same young man who shows respect and puts in maximum effort and focus. He's hungry, open and smart. He comes from a good family, who grounded him and made sure that he's working for things and earning things," said his club coach Gonzalez to ESPN FC. "As a young player, we knew he was special because he was consistently technical, tactically smart in his decision-making and open to feedback to get better."
For all the talk of future national team and club success, it's worth remembering that Pomykal is someone who still lives at home, reads comics, misses his buddies who are away at college, cherishes days out on the boat on Lake Grapevine, won't move off the couch when LeBron James or Tiger Woods is in action and has become arguably the youngest sushi place expert in North Texas.
"I have a list in my notes of 30-plus sushi spots in town and we rate them," he says while polishing off his lunch. "Just sushi. We rate them from 1 to 5, we have a couple three or four 5-stars places… I'm particular."
Just don't expect Pomykal to post his preferred places on Twitter. It's not because he wants to keep them a secret, it's more about avoiding the negative elements that come with being a professional athlete on social media.
"About the only time I check Twitter is for Game of Thrones memes and jokes. On Twitter there are lots of toxic people. I could care less what others think. I'm just doing everything I can for my team, coaches, friends and family. They know how I am," said Pomykal.
With lunch long over and the restaurant almost emptied out, Pomykal lifts himself out of the booth to head home. He's disappointed that a hamstring injury will keep him out of Thursday's game in Los Angeles vs. LAFC (10:00 pm ET, ESPN+) but at least there's another Game of Thrones episode to look forward to on Sunday.
"I can't wait," Pomykal says with a smile as he waves goodbye.
When it comes to the future of Pomykal in the game, FC Dallas and U.S. national team fans feel the same way.