But for the madness at Anfield in the Champions League semifinal, Barcelona might still be on track for a Treble. It's worth remembering this when assessing the squad and what the club might do this summer. Instead, they've won La Liga and face Valencia in the Copa del Rey final, but Ernesto Valverde's future is still far from secure. We have analyzed the squad based on the premise that he stays: obviously, should he be replaced by a very different manager, the club's strategy might be very different too.
Equally, it's important for people to understand that Barcelona have spent quite heavily in recent seasons, not just in terms of transfer fees — with a net spend of nearly €250 million over the past three years — but in terms of wages and commitments to renovate infrastructure. Plus, they've already committed around €80m on midfielder Frenkie de Jong from Barcelona, who will join in the summer, along with Brazilian rightback Emerson, who spent the last few months at Betis.
– Hunter: Will Barca finally get Antoine Griezmann?
– Marcotti: Valverde's "Groundhog Day" vs. Liverpool
– Sources: Philippe Coutinho to be sold after CL debacle
– Dani Alves: Barca's policies to blame, not Messi
They're still a deep-pocketed powerhouse, but they need to be smart about how they operate.
Here's an overview of what we think they ought to do.
GOALKEEPERS
Marc-Andre ter Stegen (27 years old, contract expires in 2022)
VERDICT: Keep and extend his contract sometime next season
Jasper Cillessen (30, 2021)
HUNTER: "He's been good at pushing ter Stegen for first-team minutes but now he wants to play regularly, which is understandable. I think you can get around €25m for him."
MARCOTTI: "Let him go. You might get a little less for him, but maybe he wins the Nations League and that moves the needles a little."
VERDICT: Sell (Estimated price: €20m-25m)
Adrian Ortola (25, 2020)
VERDICT: Sell if you can but loan if you can't
Inaki Pena (20, 2021)
HUNTER: "Has done very well for Barcelona B. He can stay there and be your third keeper next year too."
VERDICT: Keep and extend his deal
DEFENDERS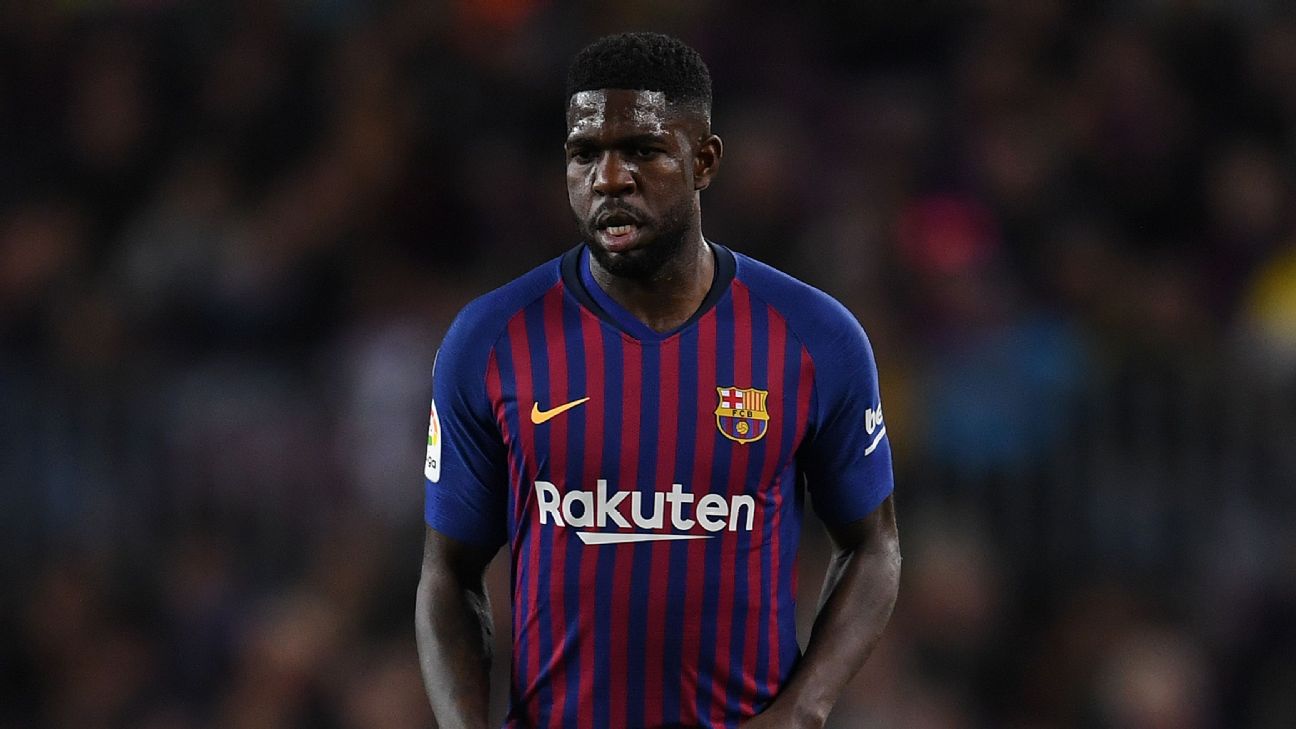 Samuel Umtiti (25 years old, contract expires in 2023)
HUNTER: "It's down to the doctors but if his knee is fine, he's an asset."
MARCOTTI: "No point selling now, folks are going to assume he has a lingering injury and you won't get value."
VERDICT: Keep
Clement Lenglet (23, 2023)
VERDICT: Keep
Gerard Pique (32, 2022)
VERDICT: Keep
Jeison Murillo (26, 2022)
VERDICT: Send back to Valencia when loan expires, no need to explore permanent deal
Thomas Vermaelen (33, 2019)
VERDICT: Let him go when contract expires this summer
Jordi Alba (30, 2024)
VERDICT: Keep
Douglas (28, 2019)
VERDICT: Let him go when contract expires this summer
Nelson Semedo (25, 2022)
HUNTER: "He's erratic, but his attacking ability on the flank makes him valuable."
MARCOTTI: "Keep him, give Emerson the opportunity to challenge him, not Sergi Roberto, who I think should be in midfield, and look to upgrade the position."
VERDICT: Keep
Moussa Wague (20, 2023)
VERDICT: Keep at Barcelona B or loan out next season
MIDFIELDERS
Sergi Roberto (27 years old, contract expires in 2022)
HUNTER: "He belongs in midfield rather than serving as a full-back; I'm just not sure if there is any need to commit long-term just yet."
MARCOTTI: "He's a useful guy to have around — I agree he should be in midfield. If it doesn't work out you can look to sell him next year. He has value."
VERDICT: Keep for now but decide this season if you want to extend his deal
Sergio Busquets (30, 2023)
VERDICT: Keep
Arthur (22, 2024)
VERDICT: Keep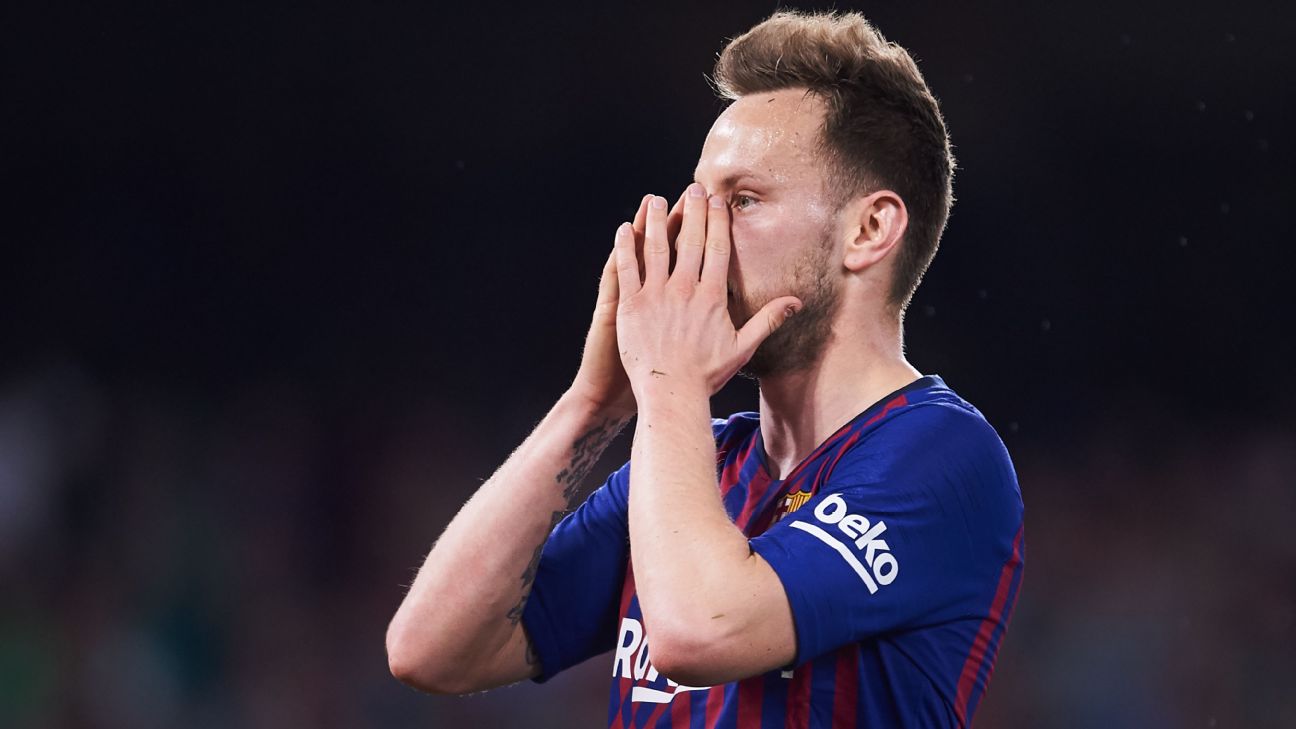 Ivan Rakitic (31, 2021)
HUNTER: "No need to extend given his age but he's a gigantic asset, comparable to Luka Modric. He's had to do double duty this year in helping Busquets and he really doesn't want to leave."
MARCOTTI: "I disagree. De Jong is coming, you want to get [Carles] Alena more minutes… if Sergi Roberto plays more midfield you're fine for numbers there. You can get €40m for him, maybe more."
VERDICT: Mixed
Carles Alena (21, 2022)
VERDICT: Keep and extend, also increase his buyout clause
Arturo Vidal (31, 2021)
HUNTER: "I was surprised at how disciplined he has been this year. He gives you something different in terms of physicality, so unless you get a younger player who does the same things, you keep him."
MARCOTTI: "The thing about Vidal is that he won't play a lot of games, but he's OK with that. He wants to be there when it matters and, I agree, this team could use some fire. I doubt he'd want to move anyway, so even if you get an offer, he stays."
VERDICT: Keep unless you get offers of €20m or more
Rafinha (26, 2020)
HUNTER: "Sell him now: you own't get a lot given his contractual situation and injuries, maybe €7-8m. He needs playing time and he won't get it here unfortunately."
MARCOTTI: "I think he's very useful when fit. Keep him and if he proves his fitness, extend him and then either sell or keep him going forward. If he doesn't, you lose him on a free, but it's worth the risk."
VERDICT: Mixed
Riqui Puig (19, 2021)
VERDICT: Keep and extend
Andre Gomes (25, 2021)
HUNTER: "The Camp Nou is not a happy place for him. Cash in."
MARCOTTI: "I'd imagine Everton would take him [after a successful loan this season]. If not, someone else in the Premier League will."
VERDICT: Sell (Estimated price: €35m)
Denis Suarez (25, 2021)
HUNTER: "A lot of clubs still like him, I think you can get €20m for him."
MARCOTTI: "I'm not sure you will get €20m for a guy who has been in the Premier League shop window for six months and started zero games. So if I'm getting less than that, I'm better off loaning him out again and keeping my fingers crossed that he stays fit and does well."
VERDICT: Mixed
FORWARDS
Ousmane Dembele (21 years old, contract expires in 2022)
VERDICT: Keep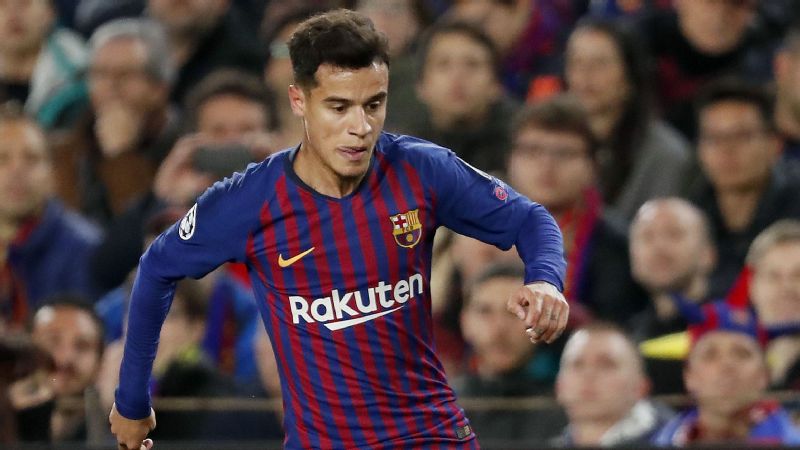 Philippe Coutinho (26, 2023)
HUNTER: "He isn't making the grade. Players like him — he's a good guy in the dressing room — are useful. I think you can still get €70m for him."
MARCOTTI: "I agree. Cut your losses. Seventy is a bit steep but then again, Kia Joorabchian is pretty good at getting big fees for the guys he advises."
VERDICT: Sell (Estimated price: €70m)
Lionel Messi (31, 2021)
VERDICT: Keep and extend his contract
Malcom (22, 2023)
HUNTER: "He's an undervalued asset and he's a counterattacker who gives Barcelona something different. He can be in the "Pedro role." Unless someone offers more than €40m, I'd keep him."
MARCOTTI: "I agree: he needs playing time and since I'd add two more front men, I don't see him getting much next season. So for me the logical thing to do is loan him."
VERDICT: Mixed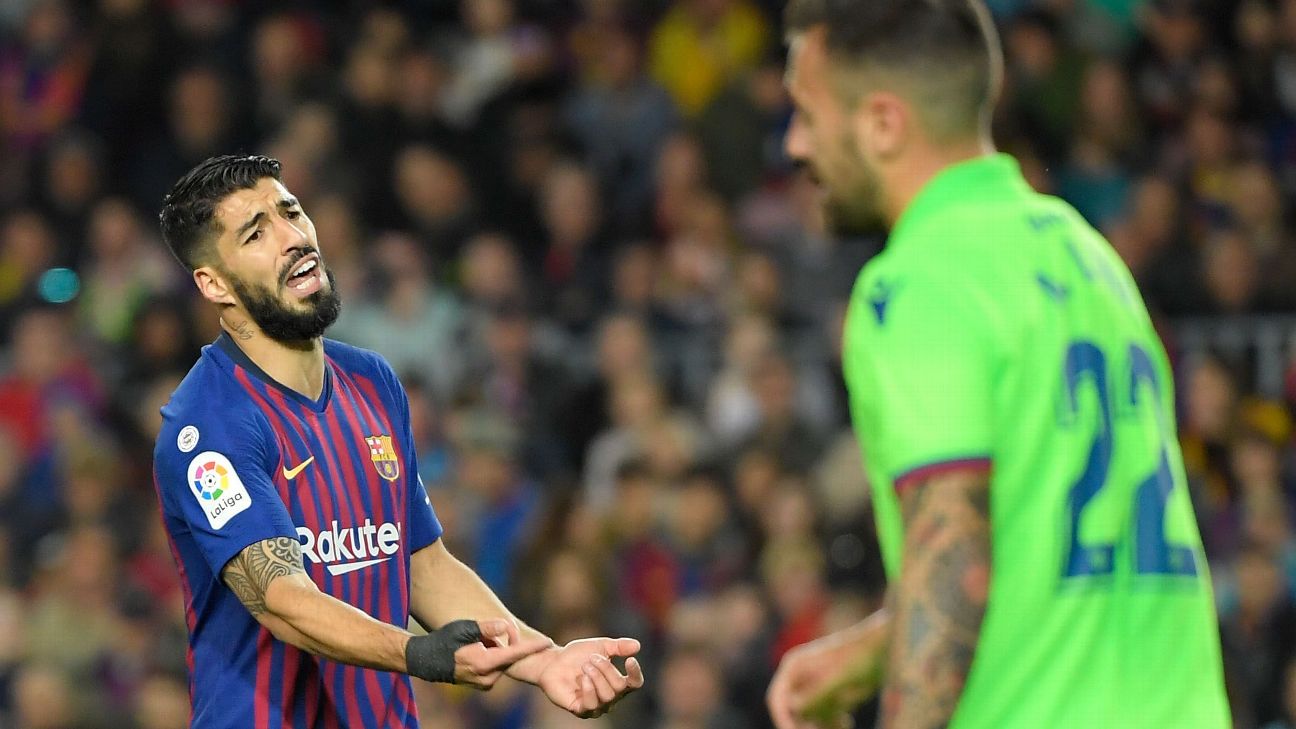 Luis Suarez (32, 2021)
HUNTER: "Given his age, his meniscus and the fact that you'd have a sulky Messi if he left, you keep him. He did have a great season domestically and you can think about how you'll ease him out over time."
MARCOTTI: "He needs a strong back up so his minutes can be managed more effectively. No point upsetting Messi either. Look for him to stay another season, maybe two, and when David Beckham's Miami MLS franchise takes off, perhaps you have a destination."
VERDICT: Keep for now and decide later
Kevin-Prince Boateng (32, 2019)
VERDICT: Let him go when contract expires this summer
OVERALL ASSESSMENT
There are 29 players discussed above, three of whom were on loan elsewhere and none are staying. Plus you have three expiring contracts, one expiring loan and Inaki Pena, whom you keep at Barcelona B. That leaves 21 bodies plus de Jong coming in, which makes it 22.
Barcelona have been heavily linked with Antoine Griezmann and Matthijs de Ligt. Griezmann is doable at €135m and is a good choice. He offers goals, he has the personality to play with Messi, you can put him anywhere. If that happens, obviously, you'd need to raise some cash by selling Coutinho which should also be doable.
You would probably also like to bring in a genuine center-forward who is happy to sit on the bench. A player like Cristhian Stuani would be ideal: not a superstar, but a blue-collar guy who can mix it and give you a different dimension when needed. Give him a short-term deal while you wait for Abel Ruiz to develop.
De Ligt is a guy you take if you can get him because he's a generational talent — likely with the price tag to match, one that could be as high as €100m — though you certainly don't necessarily need another top-drawer central defender. If De Ligt is off the table and you're not convinced by Umtiti's fitness then, and only then, do you add a reserve central defender. You do need someone to back up Jordi Alba and, in a perfect situation, you'd get a guy with a little height and maybe even the versatility to fill in as an emergency central defender, Eric Abidal-style.
You'll need a goalkeeper to replace Cillessen though we differ on the profile: Gab thinks a short-term veteran is fine while Graham wants a more established Cillessen-type back-up).
Adding up the numbers, if Barca do sign Griezmann and de Ligt plus the reserve keeper, striker and left back we spoke about, that's a spend approaching €350m when you factor in the completed deals for de Jong and Emerson too. Simply selling Coutinho, Cillessen and Andre Gomes will get you back maybe €130m, which isn't enough. You can't fathom Barcelona with a net spend north of €200m: at that stage, you have to make some tough decisions and sell other guys: Rakitic? Malcom? Umtiti? Vidal?
That's the conundrum Barca face this summer. Pass on de Ligt and you can keep the aforementioned quartet and keep the accountants happy. The young Dutchman has been offered to Barcelona: making the correct decision here is one of the club's biggest calls of the offseason.