Does it feel like the lease is getting shorter for Major League Soccer head coaches? Three managers have already been fired in 2019, with two teams — FC Cincinnati and New England — making changes just this past week.
Added to Colorado's dismissal of Anthony Hudson, that means the three teams at the bottom of the standings have changed coaches before the second week of May. That kind of accountability feels new in a league where coaches often get until the summer to sort out a playoff push before the axe comes down.
So what does this mean? It's hard to say, but at the very least coaches should try to avoid dropping into those bottom three spots. It's treacherous down there.
Previous rankings: Week 10 | Week 9 | Week 8 | Week 7 | Week 6 | Week 5 | Week 4 | Week 3 | Week 2 | Week 1

1. LAFC (8 wins, 3 draws, 1 loss)
Previous ranking: 1

Next MLS match: Thursday, 10 p.m. vs. FC Dallas, ESPN2
You know things are probably going to go your way when: A pass from Mark-Anthony Kaye somehow eludes the goalkeeper and ends up in the back of the net; a gift of a chance from a bad defensive error clangs off the crossbar, only to bounce to the feet of your substitute striker; you have Carlos Vela on your team.
Previous ranking: 4

Next MLS match: Wednesday, 10.30 p.m. ET vs. Orlando, ESPN+
So Cristian Roldan just scores wonder-goals now? That doesn't seem a sustainable source of scoring moving into the summer — especially if Roldan gets the call for Gold Cup duty — but good teams get their goals from all over the field. The Sounders busted a four-game winless run with the victory.

Previous ranking: 2

Next MLS match: Wednesday, 8.30 p.m. ET vs. Portland, ESPN+
No goals, but consider the Dynamo's trip to Seattle successful when it came to earning respect. There's a gap between LAFC and the rest of the league, but Houston proved that they can hang on the road in front of a big crowd against one of the best teams in the Western Conference.
Previous ranking: 5 

Next MLS match: Saturday, 7.30 p.m. ET vs. Seattle, ESPN+
A PSA for all you MLS fans still catching up on the Union and their exploits, ones that have Philadelphia atop the Eastern Conference: Kacper Przybyłko is best pronounced by American tongues as "Casper Sha-bil-ko". You might want to learn the name: the German has three goals and an assist in his last four appearances.
Previous ranking: 3 

Next MLS match: Sunday, 9 p.m. ET vs. Colorado, ESPN+
Is it fair to say the Galaxy choked away three points at home? It's certainly fair to wonder what punishment is coming for Zlatan Ibrahimovic and whether the Galaxy can manage without Jonathan Dos Santos in midfield if and when the Mexican is missing, be it due to injury or international duty.
Previous ranking: 6

Next MLS match: Wednesday, 8 .p.m. ET at Toronto FC, ESPN+
For a team that once-upon-a-time needed Bill Hamid's heroics just to stay somewhat competitive in the Eastern Conference, the work the goalkeeper is doing for the club in 2019 feels like a bonus. This is a better team than past season, so Hamid's work in goal might be difference between a good season and a great one.
Previous ranking: 10 

Next MLS match: Saturday, 3.30 pm ET at Chicago
Dome Torrent's team is one of three in MLS with just a single loss on the season but a rash of early draws kept the club from the top of the standings. With four wins in the last five matches, NYCFC is now making a charge in the East. Saturday's win in LA over the Galaxy was an impressive brick in the "NYCFC is good again" wall.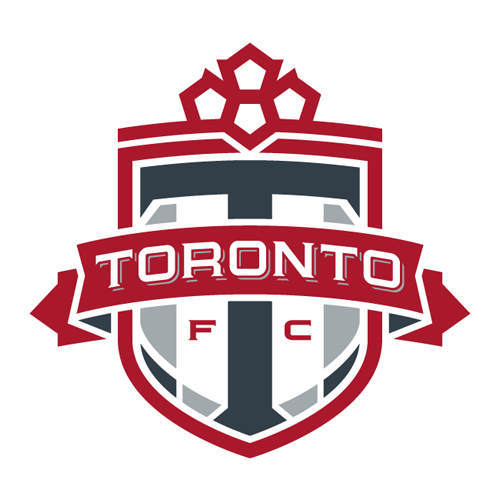 Previous ranking: 7

Next MLS match: Wednesday, 8 p.m. ET vs. DC United, ESPN+
A rough week for the Reds. The good news is that Alejandro Pozuelo remains in red hot form and that Jozy Altidore made his return as a sub in Saturday's loss against Philadelphia. The bad news is that a couple of other injuries have hit the squad, complicating the job for Greg Vanney during a busy stretch of the schedule.
Previous ranking: 8

Next MLS match: Thursday, 10 p.m. ET, at LAFC, ESPN2
Luchi Gonzalez's squad got a taste of their own medicine when the Red Bulls rolled in with a young team for Saturday's match at Toyota Stadium and rolled out with a 3-1 win. Big questions swirl around the Texans, including whether Pablo Aranguiz is truly the heir to Mauro Diaz.
Previous ranking: 11

Next MLS match: Saturday, 1 p.m. vs. New England, ESPN+
Remi Garde is tres en colere. Not only did the Impact have a seemingly good goal waved off five minutes before half-time in Cincinnati on Saturday, but the schedule is stressing the Frenchman out. Garde declared a stretch that had Montreal play Wednesday-Saturday-Wednesday, with the last two on the road, was "disrespect."
Previous ranking: 14

Next MLS match: Sunday, 5 p.m. vs. Atlanta
The soccer writer's code requires that we use the word "wholesale" to describe the changes Chris Armas made with his lineup for the trip to Frisco on Saturday. Armas' changes — he swapped out 10 of the 11 that played against Montreal on Wednesday — not only bought his first-choice team a bit of rest, but it gave several depth players crucial confidence.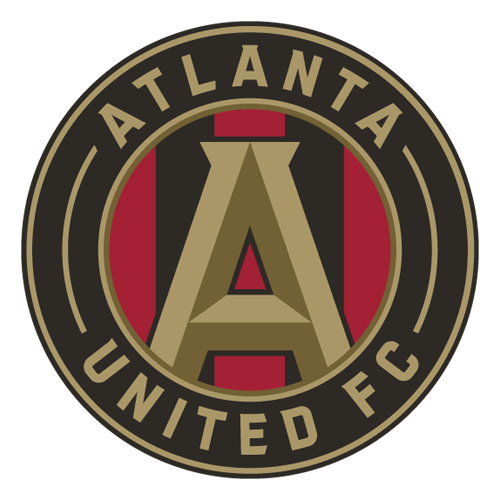 Previous ranking: 16

Next MLS match: Wednesday, 10 p.m. at Vancouver, ESPN+
The Pity Party is officially on. Gonzalo Martinez's first MLS goal was the game-winner for the Five Stripes in a tense, physical victory over Orlando City on Sunday. Will the goal unleash Pity on the rest of MLS and help Atlanta continue the climb up the Eastern Conference standings?
Previous ranking: 9

Next MLS match: Saturday, 8 p.m. vs. Columbus, ESPN+
The Loons' one-step-forward-one-and-a-half-steps-back routine is in the "step back" phase again following a 2-0 loss in Chicago. Minnesota certainly didn't take the upper hand in the post-breakup period with Francisco Calvo, who now gets to say "nanny nanny boo boo" at the Loons until the two teams meet again.
Previous ranking: 12 

Next MLS match: Saturday, 8 p.m. at Minnesota, ESPN+
The Crew learned the difference between the two LA clubs first hand in a span four days. Wednesday's win over the Galaxy broke a five-game losing streak, but Saturday's home loss against LAFC proved just how far behind the best in MLS Columbus still is.

Previous ranking: 15

Next MLS match: Saturday, 3 p.m. vs. Toronto, ESPN+
Who knows if Sam Johnson got enough of the ball to make the striker happy after his postgame comments last week — Johnson probably won't be making that mistake again — but the Designated Player did get the winning goal in the first Rocky Mountain Cup game of the year. That should salve some wounds.
Previous ranking: 21

Next MLS match: Wednesday, 10 p.m. vs. Atlanta, ESPN+
A couple of things: Fredy Montero is in good goalscoring form. The 'Caps have a winning streak now, their first of the year. Vancouver pulled into the playoff places in the Western Conference. All of that is in jeopardy in midweek, when Atlanta United arrives with a four-game shutout streak and a rapidly improving attack.

Previous ranking: 17

Next MLS match: Wednesday, 8.30 p.m. at Houston, ESPN+
The undisclosed nature of transfer fees in MLS probably robbed the Timbers of the spotlight last week when they secured the signing of Brian Fernandez for a significant fee. It still doesn't feel like Portland's season has really started, with Fernandez not yet integrated and the club still yet to play a home game.
Previous ranking: 18

Next MLS match: Saturday, 3.30 p.m. at San Jose
The Fire still play in Bridgeview, which is where they took down Minnesota United 2-0 on Saturday. Whether or not it's more coincidence than his actual impact, Chicago hasn't given up a goal since acquiring Calvo from the Loons on May 3. That's a big reason why the club has its first winning streak of the season.
Previous ranking: 13 

Next MLS match: Wednesday, 10.30 p.m. at Seattle, ESPN+
Missing a couple of big names ahead of a midweek trip to Seattle, the Lions fought and failed on the road in Atlanta on Sunday. Orlando is typical MLS in a lot of ways: Good enough to threaten better teams, even on the road, but not good enough to make good on that threat.

Previous ranking: 19

Next MLS match: Saturday, 3.30 p.m. vs. Chicago
The "Almeyda-lution" (working title) might have to be put on hold after a chastening defeat to New England this weekend. It's never good for morale when you go 3-0 down to the worst team in the East and have only a late consolation goal from Valeri Qazaishvili to show for the long road trip.

Previous ranking: 20 

Next MLS match: Saturday, 8.30 p.m. vs. Vancouver, ESPN+
Sporting hasn't won a game in six matches, which feels like a problem for a team that walks into every season with first-place aspirations. It's tempted to believe that Peter Vermes brought the injury situation in Kansas City on himself (SKC was only able to dress 15 players in the loss to DC on Sunday night), but bad luck has two-footed his side.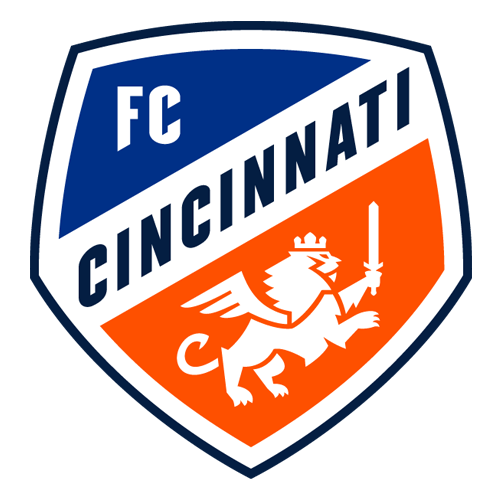 Previous ranking: 22

Next MLS match: Sunday, 3 p.m. at Orlando, ESPN+
Things you can do in 527 minutes, the amount of playing time between FC Cincinnati's last two goals, the second of which helped the club to a win over Montreal in Yoann Damet's coaching debut on Saturday: Smoke a brisket. Knit at least two scarves. Drive from Nippert Stadium to MAPFRE Stadium in Columbus and back four times. Read a really long novel.
Previous ranking: 23

Next MLS match: Saturday, 1 p.m. at Montreal, ESPN+
The Revs got that good old new coach bump this week, beating San Jose at home in the first game since Mike Lapper took over for Brad Friedel. It's tough to know what it means considering the Quakes' strange season to date, but any signs of life should be coddled and cared for in New England.
Previous ranking: 24

Next MLS match: Sunday, 8. p.m. at LA Galaxy, ESPN+
Worst. Start. Ever. Literally. No team has ever started an MLS season worse than the 2019 Colorado Rapids.